Hi Tomas, I used to run around during riots with a motorcycle helmet…until my head was about to explode of heat and sweat. Advantage is that the mc-helmets do protect you from all sides. But it was too hot, so i start using an american combat helmet. That also gave protection, the straps inside give space for air-cooling, but the thing is too heavy. So I would say something in between: motorcycle model that has some space around your head so you wont heat up too much.
Cheers Tom


thanks
i get advice,that i should look on extremebiking helmets so I will check them.
I tried to google some advices but i found nothing.Which is very surprising.
Anyway, i will post later when I will found something.
do you mean full-face helmets like these:
http://www.chainreactioncycles.com/Categories.aspx?CategoryID=226
http://www.amazon.com/Giro-Remedy-Helmet-Matte-Large/dp/B000QU542S/ref=sr_1_24?ie=UTF8&s=sporting-goods&qid=1239746018&sr=1-24 ?
i don't know what to say, but then again, i've never been in violent demos. maybe some classical skate-helmet would be sufficient:
http://www.amazon.com/TSG-Skate-Multi-Sport-Helmet-X-Large/dp/B000I44IOC/ref=sr_1_18?ie=UTF8&s=sporting-goods&qid=1239745948&sr=1-18
regards,
lucian


I have always favored Helmut Newton.
Perhaps…one of these?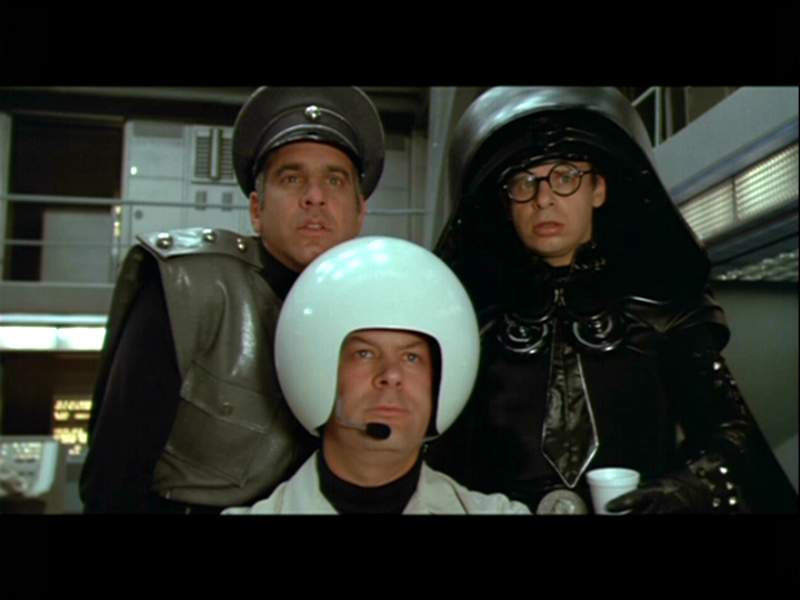 Hi Tomas,
don´t think about full-face helmets as Lucian posted. I mean how would you take a picture by that? You then need extension of the viewfinder…
Take a skatebord or extrem-biker helmets or light motorcycle helmets which is not closed in fornt of the chin and without visor
It is helpful during riots to wear a safety goggles to avoid eye injuries by thrown stuff and splinters. Many uses Ski goggles.
Wear earpads to avoid damages by fire crackers or stun granates.
If you don´t want to shoot inside tear gas clouds, escape by running to the direction where the wind comes from. Otherwise gas masks. Full face (with visor) or half masks. Use fresh filters. Forget neckerchiefs, it makes it worser. Or use these white and cheap halfmasks with a little activated carbon filter in it front (like that one: http://www.engelbert-strauss.de/show/activeSITE.asp?p=%3CRubrikName%3ESUCHE%3C%2FRubrikName%3E%3Cfolder%20%20id%3D%2240A48F44-1A76-4D81-B68E-3E5B5CA91685%22%2F%3E%3Cslot%20name%3D%22content%22%3E%3Cco%20id%3D%222601671F-B60A-4B23-80D3-616CBCC9C096%22%2F%3E%3C%2Fslot%3E%3Cat%3E%3Cmillieu%3ED25E10FD-06A5-4D35-9F44-D44504E15458%3C%2Fmillieu%3E%3CArtikelid%3E587026C6-34FC-4C6F-8341-DA6C180318BE%3C%2FArtikelid%3E%3Cpage%3E1%3C%2Fpage%3E%3C%2Fat%3E&sid=39fbf08582c3c103cf249b7cd4d0a71a28f285ad6334635). But often the gas will find a way into your lung, because this masks didn´t fit proper onto your skin.
In any case: take care!
timo
www.randbild.de



Like Tom Van Cakenberghe said get yourself a nice kevlar helmet. You can find them all over the place and a surplus one is pretty cheap. Plus it's designed to be worn with a gas mask, face shield or googles.


I'd recommend painting it light blue – anything non-military.


I once considered putting Mickey Mouse ears on my helmet because I thought if I make them laugh they might less likely to shoot/club/beat/tear gas me.


At the G20 protests in London most togs had this type of helmet:
http://www.amazon.co.uk/Skate-Helmet-Matt-Black-Large-57cm-58cm/dp/B000Y30TDQ/ref=sr_1_1?ie=UTF8&s=sports&qid=1239969692&sr=8-1
Full face MTB are not recommended, as in a struggle grabbing the lower jaw guard can result in a broken neck.
Batons often strike in a downward motion so after hitting helmet will glance on your shoulders/collar bone and a lot of photographers (and protesters)suffered arm injuries from baton strikes some even had fractures to their lower arms. This is understandable when the camera is up at your eye or you are trying to protect yourself! So I would make sure you have forearm protection.
The injuries are similar to those found in history from looking at what the Romans inflicted; just not quite as lethal, but the police still use the same tactics as the Romans did, short shields for skirmish, long shields to stand ground, the forming of ranks, etc.
All the Best


on 1998- 2004 during suharto step down protest,use masker gas not very help to me,i always bring wet towel in my pocket to protect my self by police gas at demonstration, its very fast to netralize your breath if you keep on your nose during smoke gas blast.its very traditional way…
cheers
-Jeff_


by [former member] | 17 Apr 2009 14:04
| Jakarta, Indonesia | |
Report spam→
Yes Jefri,
but after using the towel 3,4,5 times (and I mean the police will shoot some more than 1 gas cartridge) you suck all that shit which the towel already contains into your lung.
Take a gas mask AND a towel to wipe away the sweat running town your face after a while…
cheers,


Additional to this discussion:
http://www.guardian.co.uk/commentisfree/libertycentral/2009/apr/16/policing-g20-journalists?commentpage=1
from randbild's link on the g20 summit in london, i came to this vid:
http://www.guardian.co.uk/uk/video/2009/apr/15/g20-protest-police-photographers
and some more footage here: http://www.marcvallee.co.uk/blog/2009/04/veteran-photographer-targeted-by-g20-riot-police/
gives you quite some insight on how intense the situation can become…


Riot gas and agents and how to protect from
http://www.wikihow.com/Deal-With-Riot-Control-Agents
all best


Full face are not a option because of camera.
Randbild: What kind of ear pads do you mean?Could you please give me some link to image, as I am not sure what kind do you mean. Thanks for advices, I checked your website and I see that you have some experiences.Some of NATO 60years pictures are very very good.
Richard : Thanks, I didn't get that idea to paint a military helmet. Thats why I was looking for a non-military type. But probably this kevlat painted in white with big black PRESS will look nonaggressiv.
GARY: That is interesting, I never heard about using a forearm protection.Could you please navigate me to some?To can image it.
And thanks all for links,even that It makes me sad that I couldn't get to G20 protest.


Tomas, use any kind of earpads you prefer and which protects you from getting injured by worse sounds and bangs. I consider Earpads like construction workers or employees in loud fabrication halls wear. Small and flexible. Not the big Mickey Mouse ear protection…
Like this: http://www.sonicshop.de/De/Plugs/MultiPlux.asp
wash it after use and take it again next time
Have a nice photo fight without any injuries! Take care!
cheers,
http://www.randbild.de


Fine, I have this type http://www.etymotic.com/ephp/er20.aspx
I use them for concerts and music festivals. I never used them for a demonstration,but it is not a bad idea as i have sensitive ears.
But I am wondering if there are not dangerous when somebody hit me to the ear.Small part of earplug is out of ear and it makes me worry that they will push hard inside if somebody hit me.
Hi Tomas,
use a helmet which covers the ears.
don´t be pissed, but if you want to have a full protection to avoid any injury, stay at home or shoot inside a studio. There is NO full protection anyway. If a rubber bullet hits you in the stomage the hemlet dosn´t help you. Earpads dosn´t help, if a protester throws a stone in you back.
In Strasbourg I broke my finger as I escaped a stun grante quickly which was thrown straight to me. A root beside the road was the reasen to stumble down a hill. I felt onto my cameras continuing sliding down (head first!) towards a tree, which stopped my little voyage on the ground. I had earpads and helmet. However I broke my finger. That´s the f*cking reality when you wonna shoot riots. There is no stuff protecting you in ANY case. Protect your ears, head and breathing if necessary. And I repeat: take care!
cheers,


Dont worry, i know that nothing is 100percent. I was in some riots (mostly G8 in Germany http://www.flickr.com/photos/to-mas/sets/72157603523565645/ and antinazi in Prague http://www.flickr.com/photos/to-mas/sets/72157603226754478/) so I have a idea.Just as I want to specilize in this area I need to buy this type of gear.
Thanks for advices, very helpful.
The skate board helmet looks pretty good. Combat helmets have visor rims above your forehead that do not allow for you bring up the camera up to your eye when you want to compose or focus. Same with the gas mask. Best option is to get a rimless helmet like the skate board helmet. Best option for a gas mask is to buy one with a flat single pane instead of the ones with gogles with two small air filters on the lower side, to avoid some of the same problem of not being able to get the camera up to you eye. Don't know about the earplugs. You need to be super alert in these situations and you need to be able to hear alarm calls either from fellow photogs of incoming explosions, people panicking or whatever noise that will alert you to danger coming your way, either to shoot it or get out of harms way. The basic rule is to protect your head (get a helmet). Stay alert. Be able to see (get a gas mask). Unconscious or blinded photogs get no pictures.
It all come down to insurance. Military style and Oakley type goggles are a good mix as the full face screen has a tendancy to mist up at the exact time you dont want it to. Dont go for the Special Forces type helmets either. You may look cool but they have a tendancy to offer less protection then your standard ones, especially the Pro-tech style ones that are on offer.
after straßbourg, where i got hit by two gas-grenades on the head, i bought one of that skate-helmets. i think they're the best solution, cuz they're cheap, light and easy to carry and to label. Just look at e-bay there are more than enough for around 20€.
A big Press-Label will help you, especially in germany (where it is illegal for demonstrators to wear helmets or stuff like that).
cheers,
chris
http://1000.blogsport.de/
ps @ randbild: great pics from the nato-summit!


@to-mas here is the sort of body armour I saw worn at the G20 http://www.chainreactioncycles.com/Categories.aspx?CategoryID=221
Especially 661 Competition Pressure suit, this was worn under normal clothing for the day as opposed to outside
Best


Chris: uff,that sound painful. I just bought one skate/inline helmet for 20e.Here are the pictures http://www.flickr.com/photos/to-mas/sets/72157618099093964/ .This ,,design, its just temporaly. I plan to paint it in white (or lightblue) and have big black
PRESS
writen on it.
Gary: thanks for a link.I will consider that as I plan to go to G8 summit in Italy in july.


If you are going to the G8 in Italy, then do your research
Mark Covell a friend of mine was on the end of this http://lombardia.indymedia.org/?q=node/7868
All best and take care


OK,soat the end i bought inline skate helmet for 25e :)
So far it look ok,will see in time coming.
thanks again all of you for help
Not being one to teach people to suck eggs, but just be aware of how little protection something like these skate helmets actually. The skate helmet came into vogue after the film Blackhawk Down hit the screens and highlighted how certain US Special Forces teams used them in some of their missions. Their reasoning for using this lower protection headwear is the reduced weight but this is a big sacrifice so any potential buyer should conduct a full estimate before choosing one outright.
A good alternative is something like the Global Armour Special Forces helmet. (http://www.globalarmour.org/product.php?pid=9&cid=2). A good tip is to write 'PRESS' on a bit of duct tape in the language of the country you are working in as this could deter any overzealous security forces unleashing a batten upon you or worse.