Leica M8 - is it any good?
Leica M8 – is it any good? I heard there was an issue with filtering etc

by Charlie Gray at 2007-05-05 10:00:59 UTC (ed. Jun 12 2008 ) London , United Kingdom | Bookmark | | Report spam→
There's been a few posts on this issue already, do a search for Leica M8 in 'posts' and you should find some useful stuff. Alternately look at www.dpreview.com for pretty extensive review of the M8.
Ok,
it is time I chime in.
I came back a few days ago from a 6 weeks' trip in Iran, where I shot exclusively with a Leica M8. This camera had been lent to me by Leica for assessment, but I want to stress that there is no financial deal involved either way.
I couldn't be happier with the camera, it performed (almost) faultlessy. There was a minor temporary quirk with the lightmeter (the camera continued to work fine) for a couple of hours when I (and the camera) was drenched during a Caspian Sea gale. I mean humidity was 100%, gale force winds and torrential rain poured on the camera for hours, at one point, the light meter stoped working under a certain EV value, just for a couple of hours and then it went back to normal. I talked with Leica about it, they told me they had been aware of a similar case with the M7 (same lightmeter technology) and that they would look into improving this issue. Apart from these two very wet hours, the camera performed flawlessy throughout the 6 weeks duration.
The first and foremost thing to mention is the absolutely outstanding quality of the files: extremely sharp, outstanding microcontrast, I did acouple of strict A-B tests with a Canon 5D before leaving to Iran and in my view the Leica wins hands down in terms of sharpness, microdetails, contrast, highlights and lowlights tolerance, as well colour transition smoothness. The autowhite balance of the M8 is adequate in most cases, but sometimes (not too often) quite a bit off; this is not as bad as it seems as I shoot raw. However, the raw files are usually almost perfect once opened with Camera Raw or C1, with very little need of photoshopping, certainly NO need for unsharp mask. The Canon 5D raw files in comparison, need unsharp mask and quite a bit of contrast (or gamma) doctoring before losing that plasticky feel. The final result of the 2 camera files after photoshopping is obviously very very good, but much less PS work is needed to get to that point with the M8.
On difficult lighting situations, the 'manual' white balance setting of the M8 works extremely well, just point the camera to a piece of white paper or cloth in your hand, take a frame, and voilà , perfect colours.
The noise at high ISO is more present on the M8 than on the 5D, but at the nominal 160 or 320 asa sensitivities, there is actually LESS noise on the M8 files!!! The M8 noise say at 640 iso or higher, has a very 'film' feel, the resulting images not displaying the typical plasticky feel of many digital cameras. An anecdote: when my first pictures from Iran were sent to Stern magazine in Germany, the head of the technical lab would not believe they were shot with a digital camera and placed a bet with Harald Menk the foreign picture editor (who knew better, as I had told him these were M8 images, hahaha)…
When shooting with the M8 at 160 or 320 ISO (by the way, I always underexpose 2/3 of a stop in digital over the nominal sensitivity to avoid blown-up highlights), the files were outstandingly capable of revealing details in the highlights (sky, clouds, skin…) as well as in the lowlights without any visible side-effects.
I shot for 6 weeks with just one lens for 90% of my images, the new 28mm f2,8 asph. extremely compact, this must be one of if not THE sharpest and smoothest lens I ever used, an absolute marvel, 12/10 note! (it becomes a 35mm lens equiv. on the M8)
The only other lens I used during this trip was the new wide-angle Tri-Elmar (16-18-21 f4) which on the M8 translates into a 21-24-28mm equiv.
I used it with a standard Leica wide-angle zoom viewfinder on top of the camera, very compact, bright and precise. This lens is amazingly sharp, with very little or no vignetting (certainly nothing that needs correction) and produces absolutely outstanding results, I have never seen a wide angle lens so sharp in the corners…(except maybe my old Leica 24mm Elmarit…). This lens also allows you to focus down to 45cm, the only Leica M lens focussing at les than 0,7m! Heartily recommended piece of kit!
The much publicized infrared issue has now become a non-issue with the release of the latest firmware update 1.10.2. When using the provided IR filters and lens recognition option, the colours are accurate with no side effect whatsoever, in fact I am now believing that Leica's choice of not putting a filter in front of the sensor but in front of the lens provides a MUCH better resulting image, sharper, more detailed without the need of resorting to unsharp masking.
The ergonomy of the camera including its menu is virtually faultless, certainly the best menu system I have used, there are a couple of minor points that could be still be improved, for instance the delay shutter switch, I have suggested to Leica that there should be a "0 sec" position in the delay menu to alleviate the possibility of the camera not shooting immediately if the switch got accidentally set to the delay position.
The battery life is perfectly adequate in my view, typically about 4-500 images.
One thing in my opinion could be improved, it is the size of the RAW buffer. In some occasions, when I had to shoot repeatedly for a while, (demonstrations, press conferences) I had to wait a few seconds for the data transfer to be complete. Considering the type of work done with that camera, it is probably not critical for most users, but it could be improved.
However, nothwithstanding all its technical qualities, the best point of the M8 is that it is a true M Leica!
The ability to shoot discreetly in a crowd, to be inconspicuous in a street, and finally to point a small innocent looking camera in the face of the people you photograph instead of a big black brick, the ability to see 'over' the frames of your pictures in the clear viewfinder, the incredibly small size and weight of a system such as described above (just ONE spare lens for 4 focal lengths) makes the M8 an absolute winner in my view.


by [former member] | 05 May 2007 12:05 (ed. May 5 2007)
| Home in Brussels, Belgium | |
Report spam→
Happy to hear… I ordered mine nearly 2 months ago and I am still waiting (I hope the people at Leica read this)…
by [former member] | 05 May 2007 13:05
| Phnom Penh, Cambodia | |
Report spam→
my only question is a simple one: why is a camera nearly $5,000???….i dont mean to sound flippant, but what's up with that…..to me, its depressing idea….its like hollywood spending $300,000,000 on spidey-iii…..i dont get it, ….
i dont, fundamentally, understand the idea of owning such a thing (as much as i love the little red dot), it seems more about luxury than photography, documentary or otherwise….
then again, i dont own a car either, only a bike ;))))
cheers guys,
bob


by [former member] | 05 May 2007 15:05
| toronto, Canada | |
Report spam→
Bob,
a camera is a merely a tool…this one is a good one, a Canon 5D, Eos1DIII, Nikon D200 as well…they're all different…pick up the one that makes you feel relaxed and forget the most about having a camera in your hand, just you and the subject…
B.
by [former member] | 05 May 2007 15:05
| Home in Brussels, Belgium | |
Report spam→
Bruno: o, i know, that's my point :)))…especially since rangefinders are my type of camera (small, unintrusive, discreet: an extension of my body, not some big-nosed black gun ;)) )….
(though, i probably would love to have it, if i switched to digi (can u talk to the folks at Leica for me ;)) ), i just don't understand (on a fundamental priciniple) why this tool is so outrageously expensive….german engineering and german glass is brillant, i only get frustrated with the idea of price in relationship to story telling…
no offense to anyone, just seems crazy to me…..
and Vink: when we come to SE Asia, you'll let me take a few shots i hope? ;)))
cheers guys,
running for bike ride
bob


by [former member] | 05 May 2007 15:05
| toronto, Canada | |
Report spam→
Aside from the ridiculous price, the other negatives are discussed on
Online Photographer
still, the camera looks good to me and very tempting. '


I was pretty close to making the leap to one. There's a guy running around Cap Hill here with one and he loves it.
Jon and the others,
a lot if not all of the M8 reviews were done prior to the release of the current firmware (1.10.2) which brings the camera performance to a completely new level, it took some months to Leica to come up with the goods, but hey, this is their first attempt at a professional digital camera, an almost impossible task for a small company, yet they came up with a camera producing files on a par or even better than the best DSLR's on the market…and as I said in my review, I feel that Leica made a very good decision in getting rid of the filter in front of the sensor, the current external IR filter strategy has no negative sides whatsoever, most people use a UV filter in front of their glass anyway, but even for the so called purists who don't, these IR filters are manufactured by Schneider and are of the same quality as the Leica glass: immaculate.
B.
by [former member] | 05 May 2007 17:05 (ed. May 5 2007)
| Home in Brussels, Belgium | |
Report spam→
Cameras are tools but I want to earn money with mine and profit is a cost vs revenue issue.
How many of you can justify this investment from a business point of view?
In the old days I could just about justify buying a Leica because it would keep its value and I would use it for years and years. Digital cameras (and even digital Leicas, I suppose) just don't keep their value that way anymore and I assume that the value of a digital Leica will diminish more rapidly than its film predecessors. I can't believe that Leica will stop developing new models and new models will reduce the value of the investment. For me, the main advantage of a Leica would be its size but I can't go off to work with only one camera (even Leicas break down – mine did very regularly) and I certainly can't afford to have two in my bag (let alone run the risk of carrying around such valuable – and uninsurable- equipment). Result? I would have to carry the Leica plus a Canon. Two camera systems with incompatible lenses. Suddenly the bag gets heavier again…
I did a big job the other day almost in the dark using the 5D at 3200 and the 28mm 1.8 and 50mm 1.4 lenses. I couldn't have got away with a lower
ISO
or slower lenses. Imagine me with my hypothetical $5000 Leica in my bag, having to use the Canon for low light photography because it gives better results!
Bad business or what?
And finally, frankly, can you really see the difference on the printed page? $5000 worth of difference? Just wondering…
Bruno, does this mean you will be giving up 35mm film Leicas?


by DPC | 05 May 2007 17:05 (ed. May 5 2007)
| Paris, France | |
Report spam→
David,
very valid points.
On your question before last though, I will surprise you: yes, I can see the difference…the main difference being the type of pictures I shoot with Leica compared to the pictures I shoot with Canon…and still, even on a printed page, the smoothness and sharpness of the Leica lenses produce outstandingly good images.
But I still shoot film as often as I can, both 35mm and medium format…
B.


by [former member] | 05 May 2007 17:05 (ed. May 5 2007)
| Home in Brussels, Belgium | |
Report spam→
Bruno, the problem (my problem) is that I agree entirely about the type of pictures you shoot with a Leica (by the way, I have been looking at your Iran work on
DRR
and there are some very fine pictures there – I have learned a lot and I hope you don't mind my 'spying'…). It's precisely because of this difference that I have thought so hard about the business side!
hahaha,
not spying…these images are published there to be accessible…
B.


by [former member] | 05 May 2007 18:05
| Home in Brussels, Belgium | |
Report spam→
So, Bruno, it sounds as if I should pick one up. Unfortunately, I bought a M7 last summer and think I should probably sell it now so I can get an M8. My Canon 5D has been good for jobs but a
SLR
just does not work for personal projects etc. when one has always been shooting on Leicas. . . I, too, want to continue to shoot as much as possible on film but I need an Imacon 646 to be viable in the digital age. So it's $5000 + 10,000!
Bruno—thanks for the review. Sounds great. I know you're an "f1.4" kinda guy. Did the speed of either the f2.8 28mm or the f4.0 16-18-21mm ever bother you? I'm assuming it wasn't an issue.
Now if Leica would just sent John V.
his
camera we could learn his impressions. (Me? – just using my old m6ttl/Tri-X, along with the good old Canon dslrs)
Bruno, why didn't you take the 28/2 summicron? Money problems?
by [former member] | 06 May 2007 00:05
| Phnom Penh, Cambodia | |
Report spam→
John, is a 2.0 aperture important with digital, compared to 2.8, mostly for a 28mm ? I do understand for a 50 for the
DOF
, but for a 28mm… ? That new elmarit seems very nice, very small, and probably optimized for the M8.
Seeing the price of the 28 summicron… I'd go for the elmarit.


John & John,
I had asked leica for a "28mm to test the M8 with", and they sent me the new Elmarit 2,8 and not the Summicron. I actually tested the M8 for a couple of days with a friend's Summicron 28 ( Gael's) and the results were just as good.
And
JRF
, yes, actually, on a couple of occasions, I wish I had had a 28 1,4…
However, the Elmarit 2,8 is SO light, smooth and compact that it "feels" better on the camera than the Summicron, the size of which hides part of the image lower right corner in the viewfinder…nothing too critical though.
Rian, there is a major optical problem regarding a FF rangefinder, as the light falls on the sensor at a very 'flat' angle towards the corner because of the shorter distance beween the back of the lens and the sensor; in the case of the M8, Leica and Kodak developped a revolutionary solution, offsetting the microlenses from the actual photosites towards the corners of the frame, it works beautifully, but I don't think it could work on a FF, the angle would be too flat, there would be major diffraction and colour fringes issues.
Imants,
The colour is actually very very good now, as I said, the latest firmware revision (1;10.2) together with the IR filters and the lens recognition option give outstanding results right from the camera. Opening a M8 file in Camera Raw or C1 is a strange experience as it looks like a finished picture, sharp, contrast spot on and rich colors, nothing like the somewhat milky carateristics of the other cameras raw files…they really did their homework!
B.


by [former member] | 06 May 2007 10:05 (ed. May 6 2007)
| Home in Brussels, Belgium | |
Report spam→
thank you Bruno for sharing your valuable experience with us. I think that this review "on the field" is extremly important and give a real perspective on the camera. I don't need graphics and curves and diagrams, I wanna just know if a camera delivers good results, and sure it did in Iran. By the way, you did really good job down there!
I hope to see you around, maybe another Parisien dinner with Stanley!!
Bye
Gianfranco
I might buy one next year. It depends on a few things that develop work wise here that develop for me.
I shot my M6 overseas and noticed there's a big difference between my Nikon and Leica shots. Frankly, I like how the Leica stuff more than Nikon. The camera just felt more comfortable and allowed better shots.
But that's just my opinion.
Thanks for the field review, Bruno.
Gianfranco, Bill,
yes, I think you are right, my concern when I embarked onto this M8 field test in Iran was exactly this: can this camera deliver high quality files, on a par with say a Canon 5D, while retaining the traditional Leica M ease of operation? The answer is a resounding "yes", except perhaps in very low light conditions, where at high
ISO
settings (above 640ASA), the Canon 5D is still clearly superior; but then again the 5D is superior to most if not all other digital cameras on the market in that respect. But the ease of operation, the sheer quality of its file and the true Leica M 'feel' of the M8 in the field makes it one of the most interesting and desirable digital cameras on the market today…
And, Gianfranco, yes, I hope we can have another dinner like the last one quite soon…are you coming to TPW in June? I am doing the 2 WE with Ed Kashi there…and then a week in August…
B.


by [former member] | 07 May 2007 07:05 (ed. May 7 2007)
| Home in Brussels, Belgium | |
Report spam→
I guess what might keep me from getting one is obsolescence.
For 100,000 yen or so ($800) I could buy a functionally perfect and cosmetically clean M3 that's around 50 years old. I could expect to use it for the rest of my life, or until they stop making film. Any lens that Leica makes in the foreseeable future should fit it as well, if not, there is every lens made so far. For $2500 or so, I could get a brand new MP that should last for about forever.
An M8 is a digital camera, with far more electronic guts than anything they've made previously. How well will those electronic bits hold up? Can I expect it to work in 20 years? 10?
For how long will I be able to get batteries?
How well will it stand up to humidity and ambient moisture? (I had to send my then new D100 back to the factory for a $600 repair after a month of rainy season, but no direct rain.)
I guess that as far as a tool for a working PJ goes, five years is probably good for any piece of gear, but for me, I'm a bit torn—though I think the thing is a fantastic camera, $1,000 a year for five years with probably negligible resale value after that is too much for me to spend.
(Please note that I haven't mentioned any of the M8's well-documented great points and certainly don't want to fan the flames of any film vs. digital debates. I just wanted to address some points about expected lifespan.)
As an aside on the whole sensor size issue—I guess there is some practical or economic limitation that keeps most sensors at 75% of the standard 135 film size, thus forcing all of the rethinking of lenses and such, but it's interesting to note where the 35mm standard came from. Apparently, in 1889, Thomas Edison was developing the Kinetoscope and a worker asked him how wide to cut the film. He held up his thumb and forefinger and said "About this wide…" and the 35 millimeter standard was born…
I'd bet a lot of engineers in Germany and Japan now wish he'd held them just a wee bit closer.


by [former member] | 07 May 2007 07:05
| Tokyo, Japan | |
Report spam→
Jim,
I understand your concern, you are right…my favourite camera is my…1965 Leica M2, it is still my main camera whenever I shoot 35mm film…however the digital obsolescence issue is general to
ALL
professional digital cameras…4 (!) years ago I was sooo happy with the quality of my Canon
EOS
1D…resale value today…not much…but I spent 6 months on assignment in Iraq with mine, it was paid for after a week or two…
B.


by [former member] | 07 May 2007 07:05
| Home in Brussels, Belgium | |
Report spam→
Bruno, how would you compare the digital files you get after scanning film shot with your M2 with digital files directly from the M8? I preesume that the M8 files are much better. Is this the case?
I ask because there are a lot of very reasonalbly priced Leica Ms around at the moment (presumably because everyone has gone digital) and I am wondering whether it's worth getting one. I have spent some time recently looking at old black and white prints from the 30s and Kodachromes from the 50s and, frankly, I'm a bit concerned about long-term conservation of digital images.
D.


David,
The M8 files are
much
"cleaner" than any 35mm film scans. They are at least equivalent to good 6×9 scans…The Leica M2 scans are typically very good though, because filmgrain nothwithsanding, the smootness and precision of the Leica M lenses provides for very very good images, gorgeous colour transition and bokeh.
Of course it is down to the scanner (I use an Imacon 646), the film and its processing as well…
It depends how big you need to print these scans, but I don't mind seeing a bit of grain if the picture is otherwise sharp and smooth. I haven't printed (in big format) any M8 files yet, but they look very promissing on the computer screen!
By the way, David, I haven't forgotten…next time I am in Paris…;-)
B.


by [former member] | 07 May 2007 09:05
| Home in Brussels, Belgium | |
Report spam→
>I, too, want to continue to shoot as much as possible on >film but I need an Imacon 646 to be viable in the digital >age. So it's $5000 + 10,000!
>
>by Davin Ellicson
Dave, you don't need a $10,000 Imacon 646 to continue to shoot film, especially if you are shooting 35mm. The Imacon 343 is almost half the cost and delivers top notch results.
I have the Nikon 9000ED ($2000) (which scans up to 6×9) and it too is extremely good.
Imacon has a huge reputation, with prices to match, but they aren't the only game in town. Take a look at the Nikon 9000ED. At $2000 it's a steal and delivers extremely high quality results. The Imacon may be better, but I doubt that the difference is like day and night. In any case the 9000ED will probably beat the pants off of almost anything professionals used just a few years ago.


Dave,
I am sure Feli is right. Also there is the still unresolved question of proper digital archive…
B.
by [former member] | 07 May 2007 15:05
| Home in Brussels, Belgium | |
Report spam→
Hello Bruno,
Thanks for that very interresting Leica M8 report.
We met long time ago at Studio Kitsch (I'm Sound engineer working for feature films and I have a very large sound effects library).
I bought my M8 ten days ago. Very expensive and because it's my first "M" Leica I have to buy the lenses.
I found a second hand lens Summicron-M 1:2/35. Very nice but a littel too narrow for me.
I'm looking for another lens, a 21mm or 24mm. Not very easy to find. Any suggestions in Belgium?
Hello to John Vinck I met more than 25 years ago during a shooting in Bohan (Belgium) about a sect and Virgin appearing…
Philippe Vandendriessche
www.adhocsound.be


Philippe, you can buy a nice 28mm from me ;) ok, I'm leaving…
Philippe,
Of course I remember you!
I would look into the new Elmarit 28 2,8 asph, I think it is the cheapest(!) Leica wide angle, and the 28 becomes a 35 on the M8. The 24mm (or the 21mm) is too big for the viewfinder and blocks a large part of the bottom right of the image…
See you soon,
Bruno


by [former member] | 07 May 2007 16:05
| Home in Brussels, Belgium | |
Report spam→
The 24mm (or the 21mm) is too big for the viewfinder and blocks a large part of the bottom right of the image…
Bruno, does the 24mm block more on the M8 then on the M?
regards Stefan


by [former member] | 07 May 2007 16:05 (ed. May 7 2007)
| Ibiza, Spain | |
Report spam→
Stefan,
yes the 24mm (or 21mm) blocks quite a bit more than the 35mm f2 on a M6 or M7 0.72. I can't say about the 35mm 1,4…
The 28mm f2,8 asph is virtually out of the M8 viewfinder…
B.
quick filter question concerning the M8…
is the leica branded one the only option or are there filters available from b+w, etc. that would be worthy contenders?
— ben
Ben,
The Leica filters IR are either Leica or B&W branded, manufactured by Schneider, essentially, there is only one kind as far as I know…
I should emphasize they don't seem to produce any negative side-effect.
B.
Thank you Bruno, do you have any work you did in Iran online?
by [former member] | 07 May 2007 17:05
| Ibiza, Spain | |
Report spam→
yes I have,
www.drr.net/bruno
B.


Bruno,
Good stuff from Iran, man. On average, how much time did you spend per image in PS?
Cheers,
Bill.
Well Bill,
it depends, as you probably noticed, I have given a very specific tone to this series of pictures. So to answer your question, some images a few seconds, some a bit more, especialy when there are a lot of faces and backlight, but as I said, with "normal" light, the raw files are amazingly good and very close to the finished picture.
B.


by [former member] | 07 May 2007 17:05 (ed. May 7 2007)
| Home in Brussels, Belgium | |
Report spam→
I am surprised, I thought in color work. very good b/w conversion! would be interesting to see real prints out of it. thank you.
by [former member] | 07 May 2007 17:05 (ed. May 7 2007)
| Ibiza, Spain | |
Report spam→
Stefan,
It is more than just BW conversion. I tend to use PS as a digital darkroom, to give a 'tone' and a specific 'caracter'…
B.
by [former member] | 07 May 2007 18:05
| Home in Brussels, Belgium | |
Report spam→
yes I can see it, thats why I said "very good". normally b/w conversions look most of the time boring.
by [former member] | 07 May 2007 18:05 (ed. May 7 2007)
| Ibiza, Spain | |
Report spam→
Thanks, Bruno.
If you're really saying that the images you can get from an M8 are better than what you can get with film in a mechanical M, then the question sort of answers itself. I knew they were close, but didn't realize that the quality had surpassed film.
Hmm… Need to let this sink in a bit…
Jim


by [former member] | 08 May 2007 02:05
| Tokyo, Japan | |
Report spam→
Thanks a lot Bruno for the report and link to your images. We all appreciate you taking the time to fill us in!
One thing I notice in your shots, the 28/2.8 seems to have just a bit of wide-angle distortion, at least more than I would expect… While the look is very nice in that Leica way, it does seem more like a cropped 28 (which of course is what it is) than a true 35 in terms of dimensionality, lines being just a bit 'curvy'… know what I mean? My 35/2, by comparison, tends to have very straight lines and I recall a friend saying that even his Leica 24 had little or no distortion.
What are your thoughts on this? Of course, after re-reading your original post, I just realized that maybe the shots where I'm seeing the slight distortion were taken with the Tri-Elmar?? So, bottom line – did you notice any distortion issues with either lens, compared to what you're used to?
Cheers, Bill


Jim, That's what I have been dwelling on since yesterday: if files from the M8 equal 6×9 film scans, why bother with film at all, in a Leica or even medium format? Sticking with film because of doubts about digital archiving would not be reason enough for me…
David and Jim,
I didn't say the M8 files "equal" 6×9 scans. The
quality
of both is at a similar level, but the caracter of the images is different, it also depends on the type of film used in the 6×9 and the type of photography. I used this comparison to give an indication of the subjective quality of the M8 files which is very high indeed…
What remains true and surprising, is that the M8 files exhibit more of a film feeling than the other digital cameras I am used to, as well as a true Leica M pedigree, which is a lot.
Bill, no I didn't notice any distortion, certainly not with the 28mm asph., of course, the Tri-Elmar is very wide and very much an ultra wide angle, I used it on the 18mm position which equals to a 24mm in 35 format, and I didn't really see a quality difference between the Tri Elmar and my beloved Elmarit 24mm on film…that says a lot as the Elmarit is an outstanding lens. However, you can't expect NOT to see a difference between a cropped 18mm and a Summicron 35 on film…but I repeat, the Tri Elmar is a gorgeous lens, very sharp and capable of producing true wide angle images on a digital M…
B.


by [former member] | 08 May 2007 07:05 (ed. May 8 2007)
| Home in Brussels, Belgium | |
Report spam→
Film vs digital:
Their both have their strengths.
Digital has lower noise (grain) and better color accuracy, especially in mixed light.
Digital 'sees' deeper into the shadows and film handles highlights better,
Film negative has greater exposure range, 10-18 stops depending on whom you believe.
Digital has more dynamic range than slide film , but less than negative. With the exception of the Finpix S5 Pro, pretty much every DSLR on the market delivers about 8 stops of usable dynamic range. Usable being the keyword here. The Finepix S5 PRO gets 10 stops, because of it's high dynamic range SuperCCD, but it's only 6MP.
Film also tends to have greater color resolution, but that is changing as manufacturers up the resolution of their A/D circuitry, which will also increase the useable dynamic range. There is a noticeable difference between the results you get with a 12bit and 16bit A/D converter.
One reason why the M8 may deliver more film-like images is due to it's use of a CCD, rather than a CMOS chip. CCD's tend to deliver images that have a more film like quality.
I've seen tests where the 16MP Canon 1Ds MkII runs neck to neck with a 6×7 negative and delivers less grain over 400asa. The film negative will have better tonality and greater dynamic range.
But in the end they are different media, like oil paint and acrylics. I prefer the look of Tri-X, so that's what I shoot. Sometimes digtal is the better choice. I just use the tool that offers the best solution for the job.
Feli


Hi all,
As part of the Leica M8 Axis of Evil testing tour, I've recently returned home from Iraq where I was on assignment for the NY Times. I brought two M8s and wrote a review for Popphoto
I feel pretty much the same way as Bruno. I love them, and there's no way I'm going back to Nikon after using them.
by [former member] | 08 May 2007 14:05 (ed. May 8 2007)
| New York City, United States | |
Report spam→
Wow! Good luck with the book Ashley. I shall be getting a copy shortly.
You know, I thought I was so over the Leica thing. I had a marvelous Hexar for quite a while and now have a D200 system which is excellent. But for the work I like to do for myself, I would so love to have the M8 but it's completely out of my reach with two kids and a sluggish career. First up I need to upgrade my computer.
However, given yours and Bruno's accounts of M8 experiences I will put a hold on all future Nikon purchases in case I can somehow find a way to make the switch.
I have a dream again.
Ashley,
"As part of the Leica M8 Axis of Evil testing tour"…
LOL
!!!
Thank you for your testimony, and be sure to upgrade your cameras with the latest firmware and IR filters, the magenta quirk is definitely a thing of the past!
Good to hear you are back safe from Iraq after learning of Dima's tragedy!
Also, I will be going to Leica headquarters in a couple of weeks or so for a complete debriefing with both production and R&D departments…watch this space!
B.


by [former member] | 08 May 2007 15:05
| Home in Brussels, Belgium | |
Report spam→
Bruno, how did you feel about the accuracy of the frameline coverage?
Last month I got to handle my friends M8, with my 35/50 Lux and it appears that you end up with a good deal more on your 'neg' than you expected. I wasn't expecting 100% accuracy (it's an RF after all), but it seemed about as bad as the tight 50 markings on the metered M film bodies, which are pretty far off for focusing on anything that's more than 3 meters away.
We didn't have a 28mm, but from what I hear it may be the best match and most accurately framing lens for the M8.
Also, have you tried a 2/40 Summicron or 1.4/40 Voigtlander on the M8? That should give you a nice 52mm.
thanks,
Feli


Feli,
You are right, there are precision issues with the VF framelines with some focal lengths.
The 28mm is by far the most accurate, since 35mm(film) is what I most shoot with, this worked great for me. The second lense I used during this trip is the new wide-angle Tri-Elmar, but it needs an separate VF. I used the small Leica zoom VF, apparently very accurate with that lens…
During my visit in Solms, I will suggest Leica to remove some of the lines in the M8 VF, as I feel they are too many lines in some configurations…the most apparent of which is the 24mm/35mm config: the 24mm frame is very near the edge of the VF and in fact too small…the visible limit of the VF being almost exactly the frame recorded with the 24mm Elmarit (I hope this explanation is clear).
I haven't tried a 40mm on the M8. The Summicron 35mm f2 asph. produces extremely sharp images.
B.


by [former member] | 08 May 2007 16:05 (ed. May 8 2007)
| Home in Brussels, Belgium | |
Report spam→
I found the following reviews (links below) looking at some of the positive and negative aspects of the M8 the other day, some may find them of interest, although I suspect the references to the IR issues are no longer relevant in view of the firmware update. Some of the comments at the end of each article were also quite informative.
Pro's:-
http://theonlinephotographer.blogspot.com/2007/04/leica-m8-pro-and-con-pro_6765.html
Con's:-
http://theonlinephotographer.blogspot.com/2007/04/leica-m8-pro-and-con-con.html
>>Feli, You are right, there are precision issues with the >VF framelines with some >>focal lengths.
My pet peeve with all Leicas since the introduction of the M6, when Leica shrank the framelines. The 50 suffered the most, to the point that I avoid shooting with one on anything but my M2 or M4, unless I absolutely need a meter.
(the older framelines frame more accurate)
I underdstand Leica's thinking behind this. Show the photographer the absolute minimum they will get on their negative. The only problem is that as lenses were able to focus closer, the discrepency between what the lens is seeing at lets say .7 meters and most working distances of approximately 3-10 meters grew bigger. And forget about framing accurately at infinity.
I understand that a RF is not going to show framing as accurate as a Nikon F. But with the smaller markings we've gone from the frameing being reasonably accurate, to them at times being ridiculously far off.
Interestingly Westlicht has a M prototype for auction with a rangefinder unit that not only corrected for parallax in X and Y, but also shrank and grew the framelines, as you changed the focus distance. Maybe it's time for Leica to dust off the blue prints for that design.
Anyhow, that's just me moaning…
>>The 28mm is by far the most accurate, since 35mm(film) is >what I most shoot with, >>this worked great for me.
That's good to hear. I'm a 35 man myself.
thanks,
Feli


Hi Bruno,
Very interesting comments. I was very dissappointed by all the initial colour issues, but glad to hear the filters and firmware have sorted this out. I may just have to start thinking about Leica again!
Quick question; does the IR filter reduce any light get through as far as exposure is concerned? If one's using a hand held meter (yes, yes, I know, I'm very old fashioned!!), can the reading just be dialled in or is a compensation needed??
Cheers,
Edmond


Edmond,
There is no exposure compensation needed for the IR filters, the "official" Schneider/Leica figure being 0.1 stop light absorption.
Best,
B.


by [former member] | 08 May 2007 18:05
| Home in Brussels, Belgium | |
Report spam→
Bruno,
Cheers for that. Much appreciated.
Edmond


No problem, you're welcome,
B.
by [former member] | 09 May 2007 12:05
| Home in Brussels, Belgium | |
Report spam→
If someone is still on the fence about film vs. digital, or isn't comfortable taking a $5,000 on a first generation digital camera, the M8 is not going to make you happy.
First, this is a camera for those who own M-mount lenses, those who used to own M-mount lenses and miss them, and those who don't need to earn back the cost of the camera and lens collection. Many people (myself included) have been waiting patiently for the day that Leica (or anyone!) gives us a platform for shooting digital with M lenses. Epson came through with the R-D1s, and that was a good stop-gap body while Leica worked out the next generation of M body. Now that the M8 is out, it's clear to me from my extensive use of it over the past 5 months that the image quality is capable of at least hanging with the best non-MF digital bodies available, and in some aspects, bettering them. Bruno is entirely correct to emphasize the microdetail preserved in these files. Coupled with the sharp lenses and a very healthy dynamic range, even shots in ISO 1250 or 2500 are coming out with more depth and dimension than DSLR equivalents, and ISO 320 and 160 are looking a lot like film, if processed correctly.
This brings me to my second point: digital processing. The reason that this camera is not for novice digital shooters is that it requires a fair amount of tweaking to get superb images. First, you need the IR filter in place. Second, you need 6-bit coded lenses for all focal lengths under 50mm, as the IR cut filter will impose cyan vignetting otherwise. This means that you need to send Leica lenses to Leica for coding (at $100 a pop) or you need to "hand code" Zeiss, CV or other lens brands by using a sharpie on the mounting plate. Third, you need to shoot RAW (which is DNG format in this case). The auto white balance is finicky and changes from shot to shot—as Bruno notes, accurate WB can be done in post, but not in camera. This makes shooting JPEGs more or less useless, unless you prefer to chimp black and white previews on the LCD. Fourth, you will need to really process these images in post. C1 LE comes with the camera, and is probably the best converter to use from an image quality standpoint. But for convenience of use, ACR and LR win. This means you'll have to calibrate presets for the camera and you'll find yourself tweaking a fair amount in post. Why? Because it's insanely fun…the M8 DNG files can tolerate more push than any RAW file I've ever seen. Again, Bruno mentions shooting underexposed, which is a good practice for this camera. Other digital cameras do better at recovering highlights, but the M8 is exceptional at recovering from shadow. As long as there is no highlight clipping in the file, you are almost guaranteed to have a brilliant print. You'll bring up the noise as you push to the right of the histogram, but that noise is the prettiest I've ever seen (another point Bruno gets dead-on).
Finally, don't forget to consider total cost of ownership when looking at the $5,000 price tag. The hidden costs are computers, storage, printers, print supplies, and that damn lens addiction that is worse than heroin and will have you on the phone with your "dealer" far too often to be healthy. On the other hand, you are buying total control over your output, from capture to print and everything in between. A laptop and a nice printer can eliminate labs from your life altogether, if you're not careful.


When you guys give Leica your feedback, you should petition them to allow the
OPTION
of writting uncompressd
DNG
files.
It appears that during the compression from a 20MB to a 10MB DNG Leica is tossing more information in the highlights, than in the shadows and midtones.
A colleague of mine who's a noted imaging expert and the co-author of one of the most sophisticated pieces of image manipulation code on the planet, took a look at what they are doing and this really appears to be the case.
Leica swears up and down that their compression is lossless, but frankly I believe my friend, whom I have worked with for nearly 15 years. I also find it difficult to believe that there is no loss, when you are cutting your file size in half.
The 16bit DNG files would be twice as big, but there should be more information in them. Interestingly the prototype M8 cameras wrote 20MB, 16bit files.
The M8 would also have to process twice as much information and the storage capacity of your SD card would be cut in half, but it would be nice to have as an option when maxium image quality and dynamic range is needed.
The DMR back for the Leica R8/R9 writes uncompressed 16bit files. Color fidelity is extremely impressive.
Feli


Sol,
Interesting comments…but I have to (friendly) disagree on a couple of points, of course we are venturing into the subjective here:
- I feel the M8 raw files processed right through PS Camera Raw with minimum adjustments require much LESS adjustements than say Canon EOS 5D files before getting to the final image.
- In my opinion, but again, this could be subjective, the M8 is not exceptionnal only at recovering shadows, there you are absolutely right; but also at recovering highlights…now, when I process the Raw, this is the ONE step I am very careful about, I make sure on the histogram that NO burned highlight is present. This can be done two ways, first by "underdevelopping", and as the underexposure recovery ability of the M8 files in PS is outstanding, this makes 80% of the trick, but for some images, I go to the curve page on ACR and take the top right point of the curve (highlights) just down from the corner…and I find that somehow, I manage to extract more details in PS that way without burning the highlights…not very "kosher" but damn effective!
Oh, and the in-camera auto white balance seems to have improved with the current firmware as well…but in "stable' light conditions, the "manual" option (shooting one frame at a white paper or cloth) produces pretty impressive results…
Feli,
I will definitely raise the point. "Optional" 20Mb/16bits DNG…from the M8…yummy!
B.


by [former member] | 09 May 2007 15:05
| Home in Brussels, Belgium | |
Report spam→
Bruno,
I take your point on processing…especially given your earlier comments on unsharp mask for the 5D, etc. I suppose there is no avoiding fairly intensive digital "development" for any camera (including scanned film) at this point, so perhaps you are correct that the M8 is typical in this respect.
The trick you describe for pulling highlights sounds a lot like what I do in Lightroom: apply just enough "recovery" to recapture detail in the highlights while not losing the topmost white point, and just enough "fill light" and exposure boosting to bring out the shadow detail. I'm also impressed by how the M8 recovers both highlights and shadows, even despite the 8-bit compression.
There was an extensive debate about having uncompressed output at the Leica user's forum, and there is still some disagreement on the point. It is true that Leica claims no advantage to it.
A more immediately useful feature would be menu-based selection of lens profiles in the firmware, as hand-coding wide-angle lenses by putting Sharpie marks on the mounting plate is a bit of a hassle.


Bruno,
I have just ordered the new 28mm ASPH…
But the dealer can not tell me when it will be delivered: too much success…
I will begin a feature film in France: 10 weeks starting first week of june. The story is about 1880/1930 period.
I will certainly have the chance to catch a lot of nice pictures.
We could meet and discuss if you are in Brussels.
Philippe Vandendriessche.


John Vink: I passed on your message to 'the powers that be' in Solms…
Bonne chance!
Philippe, good news, I hope to see you soon.
Sol, I will pass on your suggestion, I think I heard something in that direction from somebody else as well…
B.


by [former member] | 09 May 2007 17:05
| Home in Brussels, Belgium | |
Report spam→
To all; What an impressive thread ! My review wont be technical then…
Having set intro for M8 as a cornerstone for going digital, I bought my M8 in Ginza, Tokyo;
There is no need to buy cameraware with your "Leica Pro" card, as it seems to be suddenly invalid with the current marketing turn, so why not buy it on a shopping spee, even though my 4 M6 are still working fime after more than 10 years…
For us used to the M6 compactness, M8 is a disappointment; with the equiv. of a 35/2.0, the 28/2.0 it is bulky !
Second disappointment is the finder; where has the precision gone ? What you see is not exactly what you get.
Furthermore, where has the speed gone ? It seems like ages between the moment you press the shutter and the picture is taken.
When finaly you take it, it takes ages to process so you get stuck if you want to fire at will in those intensive moments.
I also had to buy a couple of batteries to have a couple of days of shooting in my pack; of course it is more compact than carrying 400 films in slide boxes but….
More to the point; why didn't they make a simple, very simple camera ? tropicalized+ semi-auto + basic ISO settings that would have been nice….


Christian,
I think something is wrong with your camera based on your comments. Shutter lag is a very objective measure, and it is almost non-existent on a working M8. There is next to zero time between shutter press and shutter release on mine, for instance. Also, the M8 uses a buffer to store photos taken in rapid succession. While it is true that the M8 will not match a Series 1 Canon for rapid-fire shooting, it will shoot at about 2 frames per second. When the buffer is full (I think around 10 frames or so) it will allow you to shoot more as space frees up in the buffer. This is obviously better than having to wait for the entire buffer to release, but it leaves one with a very awkward shot-long pause-shot-long pause effect if one is holding down the shutter past the time the buffer fills. I am sure that if you are very quick at winding other M bodies, this will seem a little slow to you. If you are finding that the M8 will not let you fire the shutter for a long period of time, then perhaps there is something wrong with yours.
You might like Epson R-D1s better, based on your comments. Have you tried this one?


"Furthermore, where has the speed gone ? It seems like ages between the moment you press the shutter and the picture is taken."
Christian,
Are you sure to operate in "S" (single shot) or "C" (rafale) modes?
With the timer it can take 12 seconds…


Thank you Sol for your concern and prompt reply
Guess I was just slightly disappointed compared to the precision, speed/foolproofness of use and compactness of a M6 for use as a visual notebook.
I know the M8 is a very important element in Leica's current repositioning and I hope they will succeed with it: after all the lenses are unequalled….and maybe we'll see the M9 after the M8: this may be the sign of times expecting the newer as soon as seeing the new…
""For us used to the M6 compactness, M8 is a disappointment; with the equiv. of a 35/2.0, the 28/2.0 it is bulky !""
Christian, mhhh strange…..
dimensions:
M7/138×79,5×38mm_______________________________
MP/138×77×38mm_______________________________
M8/139(1mm more)x80(0,5mm-3mm more) 37mm(1mm less)
I don´t understand, the difference is nothing, this is already disappointing? are you sure that you talk about the M8 ;)
---
""Second disappointment is the finder; where has the precision gone ? What you see is not exactly what you get.""
somebody else made the same experience?


by [former member] | 17 May 2007 16:05 (ed. May 17 2007)
| Ibiza, Spain | |
Report spam→
Ha !
Thanks Philippe for the reminder ! well you sure have a zero-delay sense of humour…(here a fond memory of my Belgian Grand-Mother)
Well, I guess I'll soon find out about the "modes" thing; I'm still at page 2 of the user's manual…


_"Second disappointment is the finder; where has the precision gone ? What you see is not exactly what you get."
somebody else made the same experience?_
Um, yeah, with my M6, esp. working closeup. Isn't that just part of the Leica charm? ;) Little surprises.


Bill, yes my MP and my M6 also do it, but reading Christians post it looks like that the M8 does it even more..
by [former member] | 17 May 2007 16:05
| Ibiza, Spain | |
Report spam→
Stefan,
I think Christian is comparing against the M6, which is probably a bit smaller, no? Also, bear in mind that the lenses will be bigger at equivalent focal lengths and aperture because of the crop factor (the fast, wide lenses get big quickly below 35mm).
As for the finder accuracy, this is a common gripe for M8 owners. Leica chose to calibrate the lines to the closest focus distance for each focal length, which makes the lines less accurate when focusing at long distances. I believe the M6 is calibrated to a mid-point (or thereabouts) which explains why Bill mentions close-focus inaccuracy on the M6.


Thanks for the dimensions: with compact cameras even the difference between an M6 and an M6TTL (same as M7) was for some a major change in dimensions …hence the intro of the MP even though on paper its not much.
BTW: I looked at your B&W pictures Stefan; loved them.


Thanks Sol
The finder feel was for me the major issue; as you pointed out correctly I almost do all photography at mid distance (otherwise when it is at close range it is usually on the fly with no need for precision)
Any way to recalibrate the finder ?


We have to wait for a la carte M8's, I guess. Not sure how to adjust this. Some users are asking for fully accurate electronically projected and adjusted framelines at the Leica user's forum. While not quite in the spirit of simplicity, it might be a nice innovation.
mhhh Christian, I never noticed any difference ;) and thank you!
by [former member] | 17 May 2007 17:05
| Ibiza, Spain | |
Report spam→
Here's the problem with the area of coverage that the framelines indicate.
As you adjust focus on a lens from close up to infinity, there is a slight change in focal length and consequently your field of view changes. As an example, your 50 may become a 47mm as you change focus from closeup to infinity.
Obviously the area of coverage that the framelines in the viewfinder indicates is fixed. The area of coverage that the M finder indicates does not change size as you focus from close up to infinity, adjusting for the shift in focal length.
Instead Leica decided that the framelines should show the absolute minimum you are guaranteed to get on your negative and this is the area of coverage at the closest distance that the lens will focus. When you focus to infinity you will get more information on your negative, than is indicated by the framelines, but in Leica's mind that's ok, because you know what you are getting at minimum.
Here's where it gets interesting.
In the M3/M2/M4/M5/M4-2 and some M4-P the framelines showed the minimum amount of coverage you got at 1 meter. If you were clever you used the outside of the thick framelines to compose at infinity for a little more accuracy. Framing was relatively accurate, especially at working distances of 2-15 meters, where most shots are taken, because the margin of error between the indicated coverage at 1 meter and lets say 10 meters wasn't all that great. Even composing when focused at infinity delivered acceptable results.
Then the M6 came along. Around this time the minimum focus distance of many Leica lenses changed from 1 meter (100cm) to .7 meters (70cm). In light of this, Leica shrank the framelines to show coverage at 70cm, instead of 1 meter. Makes perfect sense, because Leica wants you to see the absolute minimum you are guranteed to end up with on your negative. The only problem is that the difference in coverage that the new framelines show from close-up to infinity, is now quite dramamtic. Shrinking the area of coverage from 100cm to 70cm is a reduction of 30%, so the coverage of something that is even only a few meters away is suddenly way off. The M6/M6ttl/MP (new type)and M7 use the .7meter mask. I'm not sure about the MP3.
The difference in coverage that the 50mm lines indicate in an M4 and M6 is quite starteling. A while back I read a post on another list, where someone had figured out that the 50mm framelines in an M6 or newer camera show the coverage of a 60mm lens at normal working distances (5m – infinity). That's a huge error.
So, now in the metered bodies you have a set of framelines that indicate the area of coverage quite accurately at distances of 70cm to 2 meters, but are wildly off the mark for anything beyond that. Unfortunately for photographers most pictures are NOT taken across a table from 70cm away, but probably at distances of 3-15 meters.
This decision has been carried over to the M8. I used my friends M8 a few weeks ago with 21, 35 and 50mm lenses and the amount of error in framing is bordeline unacceptable at anything but the closest focus distance. The amount of cropping that needs to be done to get the framing to where you intended it to be transforms a 10mp capture in something more like 8mp.
Now, I do not expect a rangefinder to compose as accurately as a Nikon F.
But we have gone from having a system that was acceptably accurate, to something that is wildly off the mark.
Leica solved this problem a few decades ago, when they designed a version of the M rangefinder that not only compensated for parallax in X and Y (as the current model does), but also adjusted the area of coverage that the framelines indicated as you focused from close-up to infinity. Currently Westlicht is auctioning off one of the prototypes with a copy of the blueprints! You can see this camera here (LOT 134):
http://tinyurl.com/2hh33z
As I have said before, maybe it's time for Leica to dust off those plans and solve this problem once and for all…
Feli
PS: For some reason the 50mm markings have suffered the most when Leica went to the .7 meter mask, and those for 28 and 35 the least. In any case I have pretty much given up on shooting a 50mm on anything but my M2 and M4. I keep my M6ttl and M7 for the 35's.)


For what it's worth, I've been using an M8 for about three months and have been nothing but impressed with it.
The difference in size between it and an M6 is absolutely nothing in practice. If a difference of 2mm is a deal-breaker for you, you have more sensitive hands than I do.
As for having to use larger lenses due to the crop factor: the 28 Summicron is more or less the same size and the 35 Summilux and the 28 Elmarit is about the size of the 35 Summicron. You are losing a stop of speed, but I'm willing to lose that to have digital capture in a rangefinder.
I don't think the shutter lag is much different in practice than a film M, though shutter re-cocking is considerably louder than winding film—but not too loud in the vast majority of situations and seems quieter than most DSLRs.
The files that come out of the camera are absolutely stunning from 160-640. At 1250 the files look a bit chunky on screen but in a print are 100% fine. At 2500 you better nail the exposure; underexposure yields a great deal of noise. Pushing a 1250 file +1 in your RAW developer is a better option.
While it certainly is an expensive camera—though everything associated with Leica has always been at the top of the price range ($90 replacement lens hoods…ouch)—to be able to use a rangefinder and not have to spend time scanning film is heaven to me.
My only suggestions for improvement would be to make the shutter re-cocking quieter and to decrease file noise at ISO 2500.


I'll chip in here, although it feels like I am swimming against the tide of the Leica love-in!
After a couple of months use my observations are:
Great results at 160 and 320iso, shows off the leica glass to good effect.
But…
the on-off switch drives me mad!! I work in manual mode nearly all the time, and tend to choose a prefered aperture then tweak the shutter speed to suit. I regularly end up inadvertently pushing the power switch off and missing my shot ;-(
Chimping feels pretty frustrating, I dont use auto review so when I want to review I have to wait for the camera to finish writing to the card, then get a so-so quality preview pic and only a tiny histogram. Response to the preview controls (zoom, scoll etc) is also very clunky.
Other frustrations: exposure comp in 1/3 of a stop, but if you want to use manual mode you only get 1/2 steps.
IR as already mentioned. For me its very frustrating that, having already invetsed in the glass, I am now expected to pay again so that the camera can deliver proper colour. Lenses should be menu selectable (ala Nikon) but Leica say they wont do it 'because the user might set the wrong lens', and this from Leica, hardly at the cutting edge of automation!
Framing, as mentioned already is, even for an RF not great, and VF magnification is, at 0.68, a bit less than a 0.72 MP/M7 so the frame lines with a 50mm fitted are quite small (equivalent FOV to a 66mm, with less VF mag)
All that said, I guess it all depends on how you work. I am increasingly treating it as a camera that I can download to my pc, rather than a digital camera that helps me tweak the picture while I'm shooting.
Leica's customer service is great as well, at least if you can get to Solms. They replaced the main PCB and checked 2 lenses for me in 7 days.


I know they're different beasts, but does anyone want to compare the M8 with the Epson R-D1? Has anyone owned or used both?
by [former member] | 17 May 2007 19:05
| Sacramento, United States | |
Report spam→
Whilst its ridiculous that a camera at this price doesn't perform as well as SLRs at half the price, this whole discussion has reminded me of my first professional digital
SLR
.
It was kodak DCS315. It cost £4000 ($8000), was one megapixel, and would shoot at 1.5 frames a second. It could only do this for three frames, after which the camera would be incapable of doing anything for 11 (yes, eleven!) seconds whilst it wrote the images to card. On top of all this, it had an
ASA
range of 100 to 400. I had to shoot hard news (spot news) and sports with this camera! To top it off, flash use was completely down to luck! Every single picture would have a different exposure and colour. Naturally the one frame which was perfect would have the subject blinking!!
Now I know that we've come a long way since those dark days! However, the M8 and the RD1 are new products with a much lower R&D investment made in them (Kodak, Canon and Nikon being much larger than Leica). The M8 has a breakthrough design of chip, so I think we're on the right road. As upset as I am that the M8 isn't what I dreamed for (and as a result don't have – although I have shot with it), I think its a case of gritting teeth, putting up with the shortcomings and hoping for a much better second generation digital rangefinder (lets all link arms and wish for a full frame!).
Edmond


I have both bodies. The R-D1 is surprisingly robust, and certainly holds its own against the M8. The big differentiators are:
Image Quality: Advantage, Leica.
Auto White Balance: Advantage, Epson.
Rangefinder Mechanism: Advantage, Leica.
Viewfinder: Advantage, Epson. (1:1 finder with user-selected framelines, although only three framelines are offered)
LCD Screen: Advantage, Epson. (I don't use the LCD much, so I like to be able to hide it)
Controls: Advantage, Epson. (Nice to set ISO with a dial, and see other information on an analogue dial)
So, while Epson wins more categories (by my subjective standards), Leica wins the important ones—image quality and rangefinder mechanism.
The Leica seems to have a more robust dynamic range in addition to having more megapixels. Both cameras are solidly built, although both suffer from quality control problems.


Gawd, how I despise the M8.
Leica lost me as a customer because of what a botched product it turned out to be.
It is an M camera in name only. Too big, too noisy, awful covering, not mention of all the image and reliability issues.
It should have been simply an M7 with a sensor. No LCD, same perfect shutter, exactly the same form factor.
Hope film sticks around for awhile because I'm going to be needing it. Long live my Konica Hexar RFs.


David,
whilel using a piece of equipment, especially cameras, is always highly subjective, I am somewhat surprised by your post:
- too big: 2mm wider in one direction, 1mm smaller in the other, same weight.
- too noisy: the noise level is virtually the same, different sound but same sound level.
-awful covering: the viewfinder is pessimistic with most lenses, except the 28mm which is more accurate and happens to be the 'standard' lens on the M8, since it is roughly equivalent to a 35mm with film. With other lenses, the image recorded is wider than what you are framing, which is a bit annoying, but one can actually compensate for it and I am told by reliable sources that it will be corrected.
-image issues: oh well; I won't go into that one in detail as I have covered that extensively in my review and subsequent answers, let me just repeat that with the current firmware, IR filter and lens recognition on, the M8 files up to 640 ISO compare favourably with Canon Eos 5D files for instance and are still perfectly usable at 1250. This is not mean feat as this is Leica's first attempt at a compact professional camera and the Canon Eos 5D is arguably one of the best cameras in the market. I remember Canon and Nikon first professional dslr, what a disaster it was! (I owned a Nikon D1, I can testify!!).
-reliability issues: there have been some documented cases of 'sudden death', and apparently some cameras with their rangefinder getting out of adjustment, but on the thousands of M8 presently on the field, very very few reliability problems are reported.
I want to add that Leica has been extremely responsive to the situation, lending cameras to many professionals (Stanley Greene, David A. Harvey, etc…) for continuous assessment and improvement. They have also responded very swiftly to customers questions and request on the Leica professional users forum:
http://www.l-camera-forum.com/leica-forum/leica-m8-forum/
And finally, tongue in cheek, I could tell you, as I owned one and sold it quickly, that the Konica RF is bulkier, noisier, and far less reliable than my M7, not even mentionning the appalling viewfinder…just to illustrate that tastes and colors…etc..
Bruno.


by [former member] | 20 May 2007 08:05
| Home in Brussels, Belgium | |
Report spam→
I also just returned from Iran, where I was shooting with an M8. I have not yet received my filters, and may never get them as mail in thailand is unreliable, so i was shooting without the filter. there are some slight issues with the infrared issue, but mostly I was able to correct this in PS. After shooting in a country full of women in black synthetic chadors, I feel pretty confident that i can get away with being a "purist."
there is undeniably something magical about Leica, in particular with regards to portraits. it seems as though people denude themsleves. i don't know if they become entranced with the inherent beauty of the object before them, or if the phenomenon should be wholly attributed to the lens technology. either way, something incredible happens when you press that little button.
i'm not much of a techy freak when it comes to cameras. i tend to operate intuitively and I find the camera to be far more conducive to this way of working than any i have used before. it's my first leica and i'm sold. I have been using manual focus all my life, so it's not so much an issue for me to adjust in this regard, though i have found it a bit trickier to create dynamic compositions with the rangefinder system. since the focus bit is a very small window in the center, you have to focus and then frame, which requires an extra step for the brain, but I'm all for cerebral gymnastics. keeps one young!
I was shooting with a 35 mm f1.4. a small selection of jpegs can be viewed here:
http://www.flickr.com/photos/anne_holmes/sets/72157600207965927/


I got a M8 from Leica in late January to write a review for the
PPA
magazine 'Professional Photographer' and used the camera for about two weeks. As soon as the review period was over I placed all my Nikon gear on eBay and liquidated all of it D2x/D200 5-lenses and 3-SB800.
I am now shooting with my new M8 (primarily using the 28 Elmarit) and a Canon 5D. I'm much happier with this combo of tools.
In contrast to Bruno's endorsement stating the new firmware has fixed all the problems I would add my experiences. Using the new 1.102 firmware with the IR filter works well. The IR filer does cause problems if you are shooting a strongly backlit subject. I take the IR filter off and adjust the menu setting accordingly as often as possible. I wouldn't recommend just using the filter for all situations. The Leica lenses definitely look better in most lighting w/o the IR filter.
I find that without some noise removal in post processing the noise starts to bother me at ISO640. At 1250 it looks pretty noisy by my standards. Subjectively I would say that the M8 is a bit noisier than my old D2x/D200 bodies. Definitely more color noise.
Bruno, when you talk to Leica ask them to give the camera half-stop ISO settings (200, 400, 800) between the 160, 320, 640 speeds. That would let you take smaller steps up the noise ladder as needed.
At ISO 320 and below the images look much better than my 5D (both clobber the Nikons). The fact that the M8 has no AA filter really (combined with the rangefinder's inherent advantages focusing wide lenses) lets the fine details come out. Tonal range reproduction is excellent.
The camera does have a few faults. On my budget I don't expect to own more than one body. If it goes down then my 5D will be my backup. Still I think that most of my shooting will probably be done with the M8 rather than the 5D.
I think that Leica has done pretty well with this camera. I can see that they have learned lessons from other vendor's. The in camera image correction shared by Leica and Hasselblad are way ahead of the Japanese technology. It's an area that they should be looking at closely.
My M8 is more fun to shoot than any camera I have ever used.


I got mine on Thursday. I have up until this point been shooting a pair of 5D's with a 24L, 50, 85L, and a 70-200L, and have loved the results. The low light capabilities of these cameras are pretty much unmatched. However, getting the M8 has already gotten me thinking of ditching one 5D plus an old lens or two to get a second M8.
I have to second Thomas and Bruno. These cameras are SO much fun to shoot. I've shot over 1000 frames since Thursday, and haven't been disappointed at all. There are the already mentioned issues of white balance and low light, but it really hasn't been an issue, when kept in mind.
Regarding the complaints of poor auto white balance, I don't understand what the issue is. Leica has never been an automatic camera, and I'm not surprised to have that feature requiring a bit more head work. (Although the Aperture Priority does work very well!) The lure for me has always been that it was an machine that echoed the photographers skill level. Even though there are some auto features, it is still an M.
I was able (thanks to Google) to figure out how to code my 35mm Summicron with a sharpie, and the M8 reads it as such. This is of course a temporary solution, but a cheaper one for sure.


i have one m8 loaned graciously to me by leica….i have not used mine as much as has bruno…also, i have not "bench tested" it againt anything else, but i know bruno has, so i was impressed with what he had to say…
i only care about one thing….pictures…not pixels, not sensors,none of this …..i judge my work quite simply by how my photographs are aesthetically etc and how my prints look….i am making, as i write , spectacular 44 × 30 inch prints!! mighty nice…but, i cannot give you any tech data to go with them…they just look good!!
i used m6's for about 16 years i think…i had six of them, because two were always in for repair….on assignment, i felt most comfortable with lots of "backup" even though i would only use one to walk the streets and shoot…and mostly one lens (35) and occasional use of the 28…those m6's are really beat up, but they all work…
i certainly cannot afford 6 m8's…but, i would like to have two at least, but as many have pointed out, this is a relatively expensive camera even only needing one lens..and i doubt the m8 will be around as long as any m6, but that is just the nature of digital all around…
what i do love about leica and the m8 included, is the kind of work i can do with it….you just shoot more loose, more free, more spontaneous with a leica…partly the size, partly the "non-professional" look you have with most subjects….the other top of the line brands fully loaded and huge lenses would scare the hell out of most people you might try to photograph…maybe that is not really the case, but for me, i would "freeze up" myself aiming one of those "big guns" at someone…with the leica you are "playful", with one of the larger cameras you are perhaps "threatening"..at least this is how i "think" my subjects would feel…
in a nutshell…what i like: the m8 is a leica with all the afformentioned advantages….what i do not like: the "on/off switch"…i just want to reach in my bag and turn the camera "on" not accidentally have it go all the way over to "self-timer" which i could do without period…and leica kept one "tradition", the base plate, which was the one tradition they could have left behind….i never lost a base plate in all my years, but i always lived in fear of it!!!
all in all a great camera for my sensibilities….


by [former member] | 20 May 2007 23:05
| new york, United States | |
Report spam→
I remain in the minority. Certainly many photographers far more accomplished then I offer praise for the M8.
I truly, truly wish that I had a different POV.
But the M8, after years of anticipation, remains one of the biggest disappointments that I can recall in my life.
For me, it is simply unusable.


@ David Alan Harvey – I agree completely! How do You like the colors from the M8?
@ David Keenan – Why do You find it unusable?
I've been doing assignments with M8 for one month now, and I love it! Hate the on/off switch. And I would LOVE a tiny TTL flash with 360 degree bounce capability, for those moment needing flash! Right now I use a SF-20 with(out) a Nikon TTL cable in A or M mode.
@ Bruno Stevens – You have some great photos on Your website!


Toke —
>@ David Keenan – Why do You find it unusable?
I don't want to get into the details within the forum. I don't want to alienate myself by voicing my (unpopular) opinions too deeply.
Within this forum I just wanted to put in my voice in response to the "is it any good?" question that started this thread. I've done that and now I'm just gonna shuddup… ;)
But if you want to contact me directly, I'd be happy to enter into a dialog with you. You can write me at ausdlk@gmail.com.


David (Harvey),
Thank you for chiming in!
I couldn't agree more with every word you wrote…I have suggested a 'quick fix' to Leica regarding the on/off switch, it is a very simple one, that will/should be available in a future firmare release: to have a "0 sec" delay position in the menu, that way, if you hit the self-timer switch accidentally, (and you will!), the camera would still shoot immediately.
Obviously, Leica should change the on/off switch in future cameras models, so that the 'self-timer' does not interfere with normal camera operation.
By the way your blog is more fantastic then ever!
David K.,
I am sorry to hear that you don't feel comfortable with this camera, but I certainly hope that nobody would outcast you for your personal opinion on a LS forum…a forum should be just that: a place to exchange, compare and occasionally comfront various views and opinions…there has been personal attacks in the past on LS, but most of them somewhat related to certain middle-eastern conflicts and, again most of them came from people outside the 'real' LS community who tried to 'hijack' the forum for political reasons…but this is another story.
The reasoning behind my post on the M8, is that this community should try to help Leica, a very small company indeed compared to corporate giants such as Canon, Nikon etc. to maintain a presence in the professional camera field. As written above by several posters, Leica M cameras offer an alternative way to discover and document the world we are living in, by helping Leica to succeed in producing a great product, we are in fact helping our profession to maintain its diversity and richness in front of the ever threatening uniformisation brought by globalisation.
Leica has been tremendously responsive to the photographer's community during its entire history, and especially over the last 2 years or so, in relation to the M8 developpement and field tests.
Over the years, I met many of the Leica people in Solms, engineers, managers, factory workers…there is a passion there which is part of our passion, a passion that has nothing to do with making profit or being a big company, quite simply, a passion for photography.
The length and quality of this present thread bears witness to this community's interest in Leica and its future!
B.


by [former member] | 21 May 2007 06:05
| Home in Brussels, Belgium | |
Report spam→
Hey I've got a request I'd like Leica to be responsive to, particularly wth this passion for photography which has nothing to do with profit, how about they reduce the price of the M8 by 30%-50% then maybe I could justify buying one and 'try to help them'… ;) – I can imagine their response already – oh well, I'll just have to stick with the corporate giants for now. (Please note: this is a tongue in cheek comment from someone suffering from M8 envy).
John,
I am sure they would if they could…they just don't have the size and numbers to produce as cheaply as the corporate giants…as a matter of fact it is quite incredible Leica manages to sell the M8 for 4200€ (including VAT and EU taxes) when say a Canon Eos 1DSmkII costs in excess of 7000€…
4200€ is a lot of money, but it is not disproportionate…I remember the days when a M6 body would cost twice the price of an Eos1N…
So I would love Leica to respond to your request, I could really see myself with two M8's and a couple of new lenses on my next assignment…(Please note: this is a tongue in cheek comment from someone suffering from positive recent M8 experience).
B.


by [former member] | 21 May 2007 07:05
| Home in Brussels, Belgium | |
Report spam→
John…, almost word for word the same as the post I was about to write… except that mine included a little comment on the notion of buying a 4250 euro camera as part of a fight against globalisation… a no logo Leica?!… nothing to do with profit – theirs or mine?
At -50% I'm willing to help out too…
"I remember the days when a M6 body would cost twice the price of an Eos1N… "
yes, and who is the market leader now?…
I bought the Leica M8 (at 100%) and using it now for 3 weeks. I really like the camera. I use also a Nikon D2x, but this camera I'll use only for commercial work (faster) in the future because the Leica is great to work with and the quality of the raw images is 10 times better than with the Nikon.
Robert,
I told you before, you are off the mark. I wouldn't write what I wrote on this camera if it wasn't what I felt. My Iran pictures amply demonstrate the quality of the camera as well as the fact that I obviously feel good working with it; I don't "get the stuff for free", as a matter of fact I (as well as quite a few other professionals) have participated in professional think tanks for Canon in the past as well (during the 5D developpement phase, many seem to be happy with the outcome, no?). I believe sharing experiences like mine benefit everybody, I don't understand why you seem so sour about that. Leica didn't ask me to write this review, I only told them about it a few days after I posted it in repsonse to Charlie's question.
David,
of course you are right…yet "scale economy" makes it impossible for Leica (or any small company) to produce hi tech, hi quality products for cheaper than large corporations…unfortunately.
Bernard, happy to hear that…
B.


by [former member] | 21 May 2007 08:05
| Home in Brussels, Belgium | |
Report spam→
I think the question of price has little if nothing to do with whether it's a good camera or no, unless we decide that Leica is just a luxury item, the Ferrari of the field, that only serves as a show off toy on roads with speed limits. But the results seem to be saying otherwise, and if there are no limits on the path to photojournalism, then the M8 offers a whole new way of working, the main advantage being that you don't have to spend hours in a dark room to get great black and whites out to the world. The Leica M series has primarily been a black and white endeavor and the M8 is no different in my opinion. While I am no less disappointed with the color results, the BW's stand apart and that is what Leica has always been known for.
Leica M series isn't for everyone. It requires a certain method of working which is going to be a hurdle for anyone who has depended on the autofoucs button to make good photos, for one, and the inaccuracy of framing serves as a challenge to the precise and technical minded. But I think for someone who is looking for a more artistic, organic, dare I say, and unobtrusive approach to photojournalism, it offers a wide range of capabilities that a regular SLR simply doesn't have. I haven't seen any results with the Epson, but at 6.1 million mega pixels, already I'm not convinced. On screen or for editorial purposes, this latter detail is negligible, but for exhbitions it makes a big difference.
Technical data is great to have when considering investing so much money in a tool. I read tons of it before going to the store and spending hours testing lenses. It's not a perfect camera. No such thing exists, and it's really about finding the tool that works best for you. The big question is: can it make great photos? Yes. But more importantly, can you make great photos with it? It's not for everyone and that shouldn't be a statement about how good a photographer you are.


Well, nothing like a 'what camera' thread to get LS going…..!
Bruno, you wrote, and have added to, probably the most genuinely useful hands on review I have yet seen on the 8, and to be honest, it's the first 'discussion' to make me prick up my ears since seeing the camera for the first time at Perps and being somewhat disappointed with it, as well as talking to other 'testers' back in the UK……So thanks !
I'm interested to hear the files produced are some of the best, they should be, but there are still things that bug me about this camera….all the usual: file size, speed, 1.3 factor, price, lateness on the market – you know, all typical Leica ! But even small R&D design factors (and yes, Leica had years 'working & consulting' with 'us' ), I mean, I want something equivalent to the winder lever to hang the camera off my thumb – I could practically shoot one handed with an M6 or whatever ! And this 'on/off switch' issue is crazy…!
I've used M's for 10 years +….love 'em and will find myself defending them….but straying into the world of value for money with Leica's is seriously risky…! Believe me, I love them for many many reasons, and believe me too that I don't mind paying a premium for the 'best' or any brand leader, but I do believe, and know from dealers in Ldn, that Leica mark-up is, well, lets just say off the mark….! I mean, £500 for a Leicavit…?!!!….Same with Imacon – have you ever opened one up? Its a Rodenstock lens, on a geared transport mechanism, with a ccd at the top, in a metal tower…! That's it, and I paid £15k !
Anyway, I digress….I'm more interested in the M8 than I originally was, and thankyou for sharing your experiences, but still I mostly think against it…and not really because of the cost…..I'm just mostly perplexed, how after 'listening' to so many photographers who were going to be using the thing, they have managed to fall short and have the flaws they do…??……I guess the M9 post starts here…….!
S


I think that all things considered it is a minor miracle that Leica has been able to produce a digital M that only suffers from a few flaws, none of which are really show stoppers, haven't already been rectified or will be addressed in the near future.
Solms appears to be quite eager to resolve the issues at hand, because I believe they fully understand that their survival depends on the success of the M8.
Teething problems such as these certainly aren't exclusive to Leica.
Anyone remember the recent banding problem at the launch of the D200?
The 1D mk II that didn't actually write files to your card, but told you it did?
Sensors in the Fuji FinePix S3 PRO that suddenly died?
The creaky firmware in the 10D/20D?
Kodak DCS 14?
Green highlight blobs with the SD10?
From what I understand many obscenely expensive medium format backs are sensitive to IR and may necessitate the use of a filter.
So, it's not as if Leica is the only company that has to deal with these sort of issues.
I predict that the on/off switch will be redesigned. If enough people complain, Leica may even do something about the accuracy of the framelines. Perhaps the next model will include proper weather sealing. The IR issue is not going to go away, simply because Leica, or any other company, can't defy the laws of physics.
Despite the technical issues the response to the camera seems to be overwhelmingly positive. People WANT this story to have a happy ending, because the M8 is a valuable and unique tool in our arsenal. On a more sentimental note, many of us also have a soft spot for the M-series and company.
Personally I would put my money where my mouth is and buy one, but at the moment I don't have a burning need (or desire) for a digital camera.
I wish the M8 was cheaper, but probably the only way that is going to happen, is if Leica moved production out of Germany. Anyone familiar with Leica and a large segment of it's following, knows what a can of worms that would be.


Steve,
I appreciate your answer. The M8 has flaws, yes. But it is already an extremely good tool. It produces some of the best digital files of any camera at any price, (I am not talking about digital backs) but Robert might be very surprised to compare neck to neck (as I have done together with a few friends) the M8 files with top of the line Nikon and Canon camera files.
Any tool is a compromise, the M8 is no exception, yet there are extraordinary difficult limitations and issues to a digital rangefinder camera that Leica has all but overcome in its first attempt at a professional digital M camera; its user interface (menus as well as general ergonomy of the camera) is the best of all digital cameras I have worked with. I remember the Nikon and Canon forum discussions on Rob Galbraith website a few years ago, there were no less problems with these than with the M8, quite the contrary in fact. And I repeat what I have said above, Leica is listening and acting. Fast. I tried an M8 last September, the difference in file quality with the present firmware is simply phenomenal! This should be recognized and commanded.
Feli, you are spot on.
B.


by [former member] | 21 May 2007 09:05 (ed. May 21 2007)
| Home in Brussels, Belgium | |
Report spam→
my conclusion: working with the M camera is more discreet, more easy, as photographer you call less attention. going out with my 5D and 35mm/1,4 I never had the same feeling then with my MP, with that big thing in front of your face you "look" different and you are more visible to your surrounding.
anyway, good pictures you can take with any camera.


by [former member] | 21 May 2007 10:05
| Ibiza, Spain | |
Report spam→
What Stefan,
DAH
, Bruno and others have said about the M Leica cannot be overemhasized. It's a more direct way of "seeing". You are looking thru an optical finder. You are seeing your subjects directly. The photographer's more vulnerable as a human being to your subject. One tends to "hide" behind the mechanical viewing system of the slr. You look thru the slr with one eye and close the other. You've removed yourself from the situation. That can't do that with the M. The M Leica has always felt part of me (I've owned them since I was 18). The slr is always something to "put away" at the end of the day. Not the Leica. [Disclaimer (or not) — I have always paid for my Leicas with my own money and never even borrowed equipment from Leica. Even when I was working for newspapers I used my own Leicas.]
So, Charlie Gray…..you started this thread. Has it been a help? Any decisions? Regardless, thanks for getting it going and to all the others for the many replies and great detail.
I have to agree with you Michal, as far as I can (I don't own any dig, but have 1V's, which seem rock solid)…..tap the Leica on the side = rangefinder out, no question ! And that applies for all 6 bodies, of all ages and pedigree……! Still want to use them though….!
Geez Michal, stay on the carpet.
The 1D II is a professional piece of machinery and obviously very reliable.
I don't think anyone is going to say otherwise.
My point is that there probably isn't a camera on the market that hasn't experienced a firmware bug or other issue at one point or another. DSLR cameras are computers with a lens mount. We're just lucky that Microsoft doesn't write the code that runs them.
And yes, I am familiar with Don and his work. He's serviced most of my Leicas at one point or another.


My 1dmkII (circa: new in 2005) has been in for two warranty repairs. But, they were just that-warranty repairs. Fantastic camera. I don't see a mkIII anytime soon but wow-what-a camera.
Michal…my 42 years old Leica M2 is my prime film camera (yes, 1965, pre-Sgt Peppers…)…I bought it 25 years ago…:-)
(another tongue in cheek comment from someone who owns two EOS5D)
By the way, If anyone is interested, I recently found a shop selling a Leica M3 new in the box. In Teheran (don't know the price, shop was closed). Serious.
B.


by [former member] | 21 May 2007 13:05 (ed. May 21 2007)
| Home in Brussels, Belgium | |
Report spam→
>Feli, as I said, I adore my film Leicas. But please, do not >bring up "Leica" and "reliability" in the same sentence as "pro >Canon" gear. It's an insult to Canon, bar none. Thanks.
Well, Michal mom ami, I'll not bring it up again, because it seems to be a sensitive subject with you.
I'm heading out with my 62 year old Leica IIIc to do a little street shooting. It's a wonderful rainy day here in gloomy London. There are big puddles in the streets and the 'birds' are out in their fashionable raincoats, hats and boots; looking quite charming.
If la Leica doesn't explode in my face, when I hit the shutter, I may even head down to Pierre Victoire's later on for a little dinner and some good wine.
tally ho
Feli


Michal,
my friend, we could talk about old cars…we might agree on that one!! (tongue on the other cheek)
B.


by [former member] | 21 May 2007 13:05
| Home in Brussels, Belgium | |
Report spam→
Sounds like we have a very good day today: Jon Levy has been spreading the love with a refund on a 2 years foto8 subscription for LS members, I would not be suprised seing Bruno and Michal ending up by the end of the day in giving us a Waltz performance . Remains those guys in Sölms, a 10% refund on an M8 purchase will be widely appreciated by the LS community.
I can't get too excited over any digital version of b/w. To me it looks like fake Leica shots— something like the old Forscher back, a polaroid hooked up to a Nikon, whats the point? Why use a Leica to shoot digital? Bruno I like the work, but in the end it belongs in the darkroom its part of the b/w process for me.
Having said that in editing the projection for
FOP
none of this ever remotely entered my mind and probably will never enter the mind of any editor you work with— editors want great pictures, if an editor is looking at bokeh than you have a big problem there….its part of the photographer neurosis that this matters at all. But then I am sure you know that. :)
by [former member] | 21 May 2007 14:05
| New Orleans, United States | |
Report spam→
I can't get too excited over any digital version of b/w. To me it looks like fake Leica shots—something like the old Forscher back, a polaroid hooked up to a Nikon, whats the point? Why use a Leica to shoot digital? Bruno I like the work, but in the end it belongs in the darkroom its part of the b/w process for me.
Andy, I agree with that, until now I didn't see any digital print what reaches the quality and richness in tones from a self made fiberpaper "baryt" print. to me the M8 is a option if working in color.


by [former member] | 21 May 2007 14:05
| Ibiza, Spain | |
Report spam→
Just out of curiosity, would any of those people who deny the quality of digital B&W consider themselves expert in digital post production and printing? The digital "darkroom" is as complex and flexible as the real thing (perhaps moreso in some respects). So, it would be useful to tell how you are processing/printing to produce these images that you use to evaluate the quality of digital imaging…
Andy as for the bokeh issue you are mentioning have you been looking at Anne Holmes pictures from Iran ? she has been posting a link above. Some of them have a very nice bokeh, different from bw film this is true. I am curious at which aperture she had to shoot, f1.4 most likely. This is less obvious on Bruno's pictures but it seems that you still can get a very interresting bokeh effect.
Sol, I am not an expert, but I have seen many exhibitions (I don´t care about quality when it is for news or portfolio in magazines) with digital prints, also from b/w digital experts, from very well known "famous" photographers. the results until now didn't convince me. it would be great to have the same quality, maybe I would be the first one working b/w digital.
by [former member] | 21 May 2007 15:05
| Ibiza, Spain | |
Report spam→
I only need to see Stefan's great photographs to understand what real black&white photography is.
cheers, A


Well, I am skeptical that anyone can judge "digital" as a category based on some examples, but I'll give the benefit of the doubt here. I think many people are unaware of the range of output that is possible from modern
RAW
conversion and printing combinations, even some famous people (and their print shops).
Stefan
The BW on your website is indeed very good.
I feel the gap between real fiber silver print and professional high quality inkjet is narrowing fast. The point is that as a recording medium, modern digital raw is as able as any 35mm film to produce outstanding results. I am convinced that should you use a M8, your pictures would be as good as they are now. Cameras are mere tools. whether digital or analog…yet, my preference still goes to film, especially in view of long term archiving.
B.
by [former member] | 21 May 2007 17:05
| Home in Brussels, Belgium | |
Report spam→
I've seen, time and time again, Digital B/W (including the use of PS grain (which i generally loathe)) prints (large scale and small) which are AS beautiful as silver-gelatin: digital output from digital files of scan prints, scan negatives and digital prints going from raw files…..
though i still shoot entirely with film (though i have shot and used digi cameras and actually like them when coupled with PS to make dream images, some of which you'll find floating around on russian photography sites, i aint telling where/which though), I have never understood this contentious argument….
for me, film still contains the tecture and skin, shriveled skin, that i need for my images, but im not dogmatic about that at all: at some point, one should ask themselves what is the purpose to begin with (Richter's paintings, which are not abstractions, look to me like digital photos) and the great Montreal photographer Glass' prints (digital output from scanned negs) are as depth-filled and tactile as a Giacomelli print….
many digital prints are poor and flat and uninteresting (light/tonality/"grain"/shadow/contrast) because the photographers are hungry to make prints immediately (and its more cost effective), for those willing to spend more time and more $$, there are ways to make b/w prints from scanned negs and raw files that look gorgeous: it is about readjustment…moreover, this weekend, i was at the Knox with my wife and a fellow LS member and they had a breathtaking, tiny Steichen photo, that was (to the modern eye) not terribly interesting (using the criteria of contemporary printing standards for b/w), but that small photograph was gorgeous and heart-breaking….a silver-gelatin print that looks a lot like a "digi" output, 'cause of its change and time-deterioration…
trust me, although i generally have been disappointed by images that are digitally printed, i've seen enough great work (this year, last year at Contact and elsewhere) to fully embrace digital output if and when i go that route….
given the right conditions and reproduction values and lage, Bruno's images could be turned into beautiful prints, and while they would not look like siver-g, they would, rightly so, be just as interesting, vibrant and beautiful….
in the end, its about the totality, to me, of the story, images…what are you, photographers, after ?…this is a more fundamental questions….
by the way, i just received Robert Frank's book about Lebanon "Come Again", a book comprised of Polaroids cut up and tape together, with lots of insane contrast, flat light, no grain, and it is one of the most breaktaking books i've chewed upon in a while….
in the end, it must be about the carriage of the story, the dwindly light and creeping shadow: that photographers still judge the merits of technique over the metaphysic of the story is depressing….
though i love, still, the body and skin of film and what and how it absurbs, that i could as a photographer live with only digital is indisputable…..
quality, in the dying light of the world, is about something more simple, more essential and more elemental than the argument of digital and film:
how well, how true, is the image to that story by which the photographer is singing…..
Bruno: if you can get a hold of a chromira process (what Burtynsky uses), it's expensive, but you'll find the prints will be worthy of the story…..
and that's coming from a dude who just used 320 Trix this weekend visiting fellow LS'ers family in NY….
the image, the image, the image…..that's the rhyme
bob


by [former member] | 21 May 2007 18:05 (ed. May 21 2007)
| toronto, Canada | |
Report spam→
Bob,
I am not familiar with the Chromira process…does it work with BW as well? For digital printing, clour is not much of a problem…BW on the other end…
B.


by [former member] | 21 May 2007 18:05
| Home in Brussels, Belgium | |
Report spam→
Chromira is a "lightjet" process, using a laser to expose traditional papers (limited variety). Basically a similar process to inkjet, just replace the ink with light.
The print is then processed traditionally using chemicals.
The results can be remarkable, some softening has occurred with a few prints I have done via Chromira system.
The local lab here in Austin, will not process B&W, but several other labs offer the process.
Bruno, digging on the Iran work, really nice….
With regards to the M8 I have not tried one out, if I had enough cabbage I would certainly give it a shot or two. Not quite ready to ditch the M6 nor film, but someday….
-M


by [former member] | 21 May 2007 19:05 (ed. May 21 2007)
| Austin, Texas, United States | |
Report spam→
Ali, thank you.
Bruno, thanks, yes I agree about tools… I would like to see a digital print who has the same depth/richness in tones, BLACK tones, and "schmelz" difficult to explain in english, translation says:"enamel"
this M8 will drive us all mad ;), I stop now.


by [former member] | 21 May 2007 20:05
| Ibiza, Spain | |
Report spam→
Some of you might be interested in this thread, which is about making high quality, large prints from M8… http://www.l-camera-forum.com/leica-forum/leica-m8-forum/9022-30-x-40-inch-m8-prints.html
Stefan Rohner says: "this M8 will drive us all mad"…
Yes, but what an interresting discussion where photograpy is everywhere!
I love Jules Henri Lartigue photographs. I don't know which brand was his camera and I know it is a child who took some wonderful pictures that resumes what is photography.
I discover that "Leica" name makes discussions. Whatever digital or not. Emotions are the same. I dream at the "gélatino bromure d'argent" result but I'm 100 years late…
Curiosity is the energy of photograph.
I see that Leica M8 emulates that.
Why not?


Well, after having seen two exhibitions of Stefan Rohner's prints, and having compared digital prints of a photograph, all so called top quality prints, expensive paper, having at the same time a fiber print in the other hand, I fully understand Stefan's objections about digital printing. They lack depth, deep blacks, warmth. At least for now. Be the photograph made with a Leica or a pinhole, for the print result what matters, makes the difference, is at least for me, is where the image is fixed on.
Re the Chromira printing that Bob refers to, I think we had some chatter about this many months back….
You should try and have a look Bruno – they truly are fantastic!
I'm not familiar with the process by that name (perhaps it's the U.S name?), I just know them as Digital Bromides…. but as Matt above posts, it's basically a 'adapted' Lambda printer for silver chemistry – they tweak the laser frequency to be suitable to BW paper……so you printed from hi-res files straight onto traditional fibre paper dev'd in silver chemistry…Infinitely repeatable !!
It completely mutes the argument of 'comparing' digital printing to 'traditional' – because IT IS traditional printing, using the same materials, just from a laser beam instead of a enlarger bulb….I've seen them side by side and you can forget the 'behind glass they look the same' argument with inkjets – they ARE the same !…..One can argue the pros and cons of the darkroom printer's skill and craft, fair point, but the same applies for 'retouching' (most photographer's don't make great retouchers, believe me!) – get yourself (or learn) a great retoucher, have 'master files' made of your archive at the highest possible file size, and away you go….!
Have a look at Argento, the specialist printing wing of Metro Imaging in London, run by Steve Macleod – one of the UK's best BW 'traditional' master printers and one of the first to start offering this service, in fact I think he had something to do with its invention… – Anyway, expensive, but if you have the need or means, so so worth it…..!!
Ok, off subject there…..back to Leicas…..!
S


First off I think we need to understand that we are dealing with two different media. Silverprints aren't injkjets, just like oil paints don't look like acrylics. Both have their own look and beauty.
You can divide the problem into two parts. Capture and print.
Obviously digital does not capture light in the same manner as black and white film. That's a whole discussion on it's own.
And once you go to print there are a whole different set of issues.
I think one of the biggest problems with making an ink jet print look like a good silver print on fiber paper with a glossy finish, is how the image rests on or within the paper.
In a fiber print the silver is embedded within the fiber of the paper, thus the image exists is depth. Silver crystals are three dimensional objects, residing within the thickness of the paper. As light falls on your print, there is a certain amount of subsurface scattering that occurs. That's the glow or luminous quality that we value so highly.
With an ink jet, ink is applied to a glossy surface and mostly remains on the surface. It's similar to an RC print. The light hits the surface and bounces it back and to me the image looks shiny, but flat.
To me digital prints on matte paper work a lot better. I've seen some carbon ink piezography type prints that were simply jaw dropping. I think digital runs into trouble when it's trying to emulate something it isn't, mainly glossy silver gelatin fiber prints.
It's a similar problem to making a movie that was shot on video look like film. You can only get so close.
I've done prints on the Lightjet using Crystal Archive paper, but the results have been somewhat disappointing. To me the prints always look like b/w done on color paper, which is exactly what they are.
The other thing that bothers me about the Lightjet prints is that the laser is so accurate, that there is almost no scatter, unlike what you get when working with a traditional enlarger. It's just too perfect and the image can end up looking clinical.
But there is hope on the horizon. There are a few labs that have developed a custom pipeline to run fiber paper through their Lightjets.
I have very high hopes for Ilfords new digital fiber paper. (ilford) This is a true black and white, silver gelatin paper with a glossy finish, that has been specifically designed to be run through something like a Lightjet. This could be the solution we have been waiting for. The initial response has been very positive.
The last alternative is to make a new negative and run it through a traditional enlarger. You can scan film or take a digital capture, apply all of your dodging/burning and dust busting and send it to a Kodak LVT recorder to generate a new negative. You would then print your new neg, containing all of your Photoshop manipulations, in a traditional manner.
Some people are making very large transparencies in this manner and using them to make contact prints (Platinum etc).
Feli


Bruno: Feli, Matt, Steve and others have pretty much nailed it down for you. If you need some more info, let me know, i'll send you the link to Burtynsky's lab (he owns a professional lab) which explains the process….
I particularly like that there's been mention of making "negatives" from digital files (i know a brillant photographer who has been making negatives for a while will astonishing results)….
above all, im happy that others have pointed out: its a question of different media and vehicles and in the end its a personal, and not an absolute, difference. I think its important to continue to ask yourself a basic question: why are you photographing and what is the best way to convey your story to others who may or may not want to listen….though I love printing and i love the prints my wife and i make, im reorienting all this stuff: how to tell stories….for me, it is increasing through narrative sequencing (books, projections, web, etc)…
i'll never own a Giacomelli print, but i've got his books, and so, for me, that's the orientation: a print is one part of the life of a "photograph", and not, de rigeur, the consummation….
beauty is about the river caught in the elbow of the bend ;))….
whatever the fuck that means…
(incidentally, we print on matte, which helps)
good luck bruno, im certain you can print this story beautifully! :)))
and the rest: stories and songs, all…
cheers, bob


by [former member] | 22 May 2007 12:05
| toronto, Canada | |
Report spam→
Another source for
Chormira prints
with some FAQ's. The lab is located in California.
I'm using K64 while down here in Mexico. Someone called my M6 an antique camera the other day. Good thing they didn't see the film. Smiles
Best wishes
paul


I was exiting an airplane recently. My M6 is usually on my shoulder but due to hauling 'stuff' off the plane the Leica was around my neck. As I was leaving the plane I heard the pilot from the cockpit say, "old camera". I was just thankful he hadn't said (but maybe was thinking) "old photographer".
LOL
.
About three years ago I was shooting at a demonstration in Hollywood, against the Iraq war.
As I was about to walk into a roped off area, security refused me entry. I showed him my pass and he still wouldn't let me in, so I asked him what the problem was.
He pointd at the M4/M7 cameras hanging around my neck and the Rolleilfex in my hand and said: "Those aren't professional cameras. This area is for professionals only."
Luckily a news shooter with a nice shiney new Nikon D2x(?) came to my rescue and vouched for the professionalism of my cameras…
8-)
feli


Part of the job for me is the darkroom……I don't want to lose that sensibility.
by [former member] | 22 May 2007 14:05
| New Orleans, United States | |
Report spam→
Years ago whilst doing some features work in London I had the same thing said to me by two totally different people. They looked at my M6s and said that maybe one day I'll be able to afford proper professional cameras!! I just smiled and said I wish :-)
That's the great thing about these cameras though; people don't take you to be a pro, and as a result are so much more relaxed!
It worked the other way too. We'd arranged a portrait session at an actor's house. He absolutely was against it and reluctantly agreed to give me a maximum of ten minutes.
Once I'd decided where to do the pictures and got out an M6, his whole attitude changed completely! He was into photography and loved the camera. We ended up having a really long and pleasent chat and I was with him for around two hours!
Ahh, I miss those days!
Edmond


i have been the butt of a number of snide comments and outright jokes related to my leicas. most recently in japan where on assignment i found that not only were people amused at my little toy but even suggested places i could go to sell it and upgrade to a real camera i.e. a japanese one :) in fact, i could not help but feel that they actually felt pity for me and were trying to help me come to my senses, enter the 21st century, and stop making an ass of myself! one subject, a person i was preparing to shoot, saw my M7 in my bag, and exclaimed 'so, where are your cameras?'!
oh well…. :)
a


by [former member] | 22 May 2007 15:05
| stockholm, Sweden | |
Report spam→
And now, they will still have the same attitude when seeing a M8…hehehe!
It happened the other day in Iran actually, when one of the president's bodyguards thought I was a writer, eventhough I had the M8 around my neck: net result? I got the permission (repeatedly) to shoot the prez from 2 feet while the rest of the press corps was tucked 10 meters away behind a fence. Sometimes I just LOVE looking like an amateur…
B.


by [former member] | 22 May 2007 16:05
| Home in Brussels, Belgium | |
Report spam→
Ok ok ok… I'm getting one. Next year. Before Afghanistan. You've all convinced me.
Cheers,
Bill.
I have never worked with Leica M, don't really know why, the little thing always attracted me. I was in Iran at the same time as Bruno and we met each at a few occasions (2 Belgians drinking dade-milkshake in Tehran, funny). I worked with a 1DII and Bruno used his M8. Sometimes I experienced some difficulties because of that big brick (screams pro-camera) and I definitely see a point in having a smaller camera. On the other hand, I dropped my 1D and photographed in heavy rain so at those moments I was happy to have the Canon (I don't say Leica's aren't rugged). Anyway, my point is that I took completely different pictures then Bruno, and an important reason (not the only reason off course) is that we used different gear… Bruno's approach was automatically different than mine because of the M8. I shot a lot with 17mm but also with a 80-200mm… Not really rangefinder-like. But the most important thing is that we both shot our stuff. I can't afford a M8 (or a 1D mark3 at this point) but I would definitely consider one if I could, just to carry it beside my 1D. Different tools for different jobs…
I also did some digital BW in Iran… For those interested:
http://www.photoshelter.com/gallery-show/G0000oAas_XEI54A
http://www.photoshelter.com/gallery-show/G0000T.UsofwknVo
http://www.photoshelter.com/user/guidovandamme
I just bought my M8….love it
today I asked a well known German Leica seller in Hamburg about the new 28mm:
"we could sell 90 lenses in 5min, if we had them! if you want to have one, you have to wait at least 12months or even until 24months! leica is desperately searching specialists who are able to polish glass… "


by [former member] | 22 May 2007 21:05
| Ibiza, Spain | |
Report spam→
Bruno I had a chance to look at the M8 files you sent me…..I like the look very much, and I was definitely impressed. They had a thick rich look to them and seemed to be less "cold" than the what I have seen from digital bw in the past. The price tag is way beyond my means, but certainly it looks like a formidible tool.
by [former member] | 22 May 2007 22:05
| New Orleans, United States | |
Report spam→
I'm new to the forum, but old to the Leica. Got my M8 in February, had some early problems, sorted now, loving it. I have been putting posts on my blog at http://robertwrightphoto.com/writing about it.
My dream would be a digital mamiya 7, doubt we will see that…


Stefan,
I am not surprised…this lens is an absolute gem! And so compact, it is actually smaler than the 35 f2 asph…
Andy,
thank you…and bear in mind these are jpgs…processed from raw on my laptop in Iran, not 'final print or exhibition' files…
Robert,
digital Mamiya 7? yeah!!! …full frame for me, please!
B.


by [former member] | 23 May 2007 06:05
| Home in Brussels, Belgium | |
Report spam→
Hi All,
I have a M8 since December and I must confess that I was very much annoyed by the magenta cast on black fabrics, among some other smaller bugs. Anyway I felt the "Leica M touch" I always felt with my old M6, and was kind of happy and hoping for the corrections Leica promised. About a month ago Leica sent me the first IR filter and I took the chance on the next weekend to try it shooting a catholic procession in the city where I live, Lisbon. Before, also upgraded the firmware to the latest version. While I was shooting, the pictures seemed perfect on the
LCD
and I had so much fun as with M6. Also worked for telephoto shots with my 5D and that was very useful to compare to colors, contrast, etc. The Leica lens I used was 6-bit coded Summicron 28 f2
ASPH
When I got home I felt a sensation of "dejá-vu" when I used to compare the transparencies I did on Velvia film with the M6 and my film Canons: It seems that my eye had to "refocus" when I looked at the Leica shots. Leica colors are neutral, the definition is crisp, contrast superb. I decided at that moment to create a user profile in my 5D so that reds are not so saturate.
As I use a Mac, I was also trying Aperture and LightRoom to see which can help me best, but since Aperture is non-Leica
DNG
compatible at this time, and LightRoom has a very complicated user interface, I think I'll stick to IView (now Expression Media) and good old Photoshop.
Although the pics are not in a good definition, you can check the procession shots in a slideshow I made (for those who doesn't speak portuguese, after following the link click on the picture to see the slideshow)
http://ansumane.blogspot.com/2007/05/procisso-globalizada.html
Thanks and good work for all,
Luis


All this talk, reminds me of a tale that I was once told by Bob Schwalberg. A famous photojournalist friend of his had asked him about a new lens that had just been released. After Bob painstakingly explained the lens design, the friend said, "Hmmm, so they made the lens sharper." When Bob said that that was indeed the case, the friend said, "I wonder if the manufacturer thinks that by doing that it would reveal more thruth."
One evening after a performance, the famous violinist Horowitz received a few guests in his dressing room.
One lady came up to him and said: "Oh, Mr. Horowitz, your violin makes such beautiful music!".
Horowitz looked back at the woman with and expression of disbelief, then leaned over his violin case and put his ear against it.
"Hmmm. Must be asleep."
Feli


Feli,
Sorry… the violinist was Jascha Heifetz… Horowitz was a pianist!…;)
Cheers.
F.
>eli, Sorry… the violinist was Jascha Heifetz… Horowitz was a >pianist!…;) Cheers. F.
Oops.
Yeah, it would probably be difficult to fit a grand piano in his dressing room…
Still a great story. Cracked me up the fist time I heard it. Ziiing!
;-)


I guess we all had fond souvenirs of trusted M's allowing us pictures or contact we wouldn't have otherwise:
-Recently on a trip to Tokyo, I was taking some pictures at the fish market when a fisherman complemented me on my battered M6 and introduced me to his colleagues…
-I very often was allowed pictures in Airports as most security people consider M's as "point and shoot" (read non professional) cameras
-when there is "security" people granting access or forbidding, I very often was considered a writer not a photographer because, with a Leica, I only carried a small camera…
-a couple of times I've been pityed be people I photographed in the Middle East who pause more willingly because of the small camera: they all told me that "one day, god willing you'll have a Canon"
A contrario; carrying a Leica almost forbade me entry to Cuba just after Castro's illness (with prospect of a 9 hours flight back)just to be saved by my Fuji 617+tripod; they considered me a landscape photographer not a news person
well, I'm just back from Canada with my M8, I toyed with my M6 yesterday evening 'cause I missed it, don't know if it will be the case one day with the M8…


Dear M Leica users. First off my apologies about being so late onto this post. I am looking for some advice. For a start I use Canon's day in and day out and have been for some time. many years ago, as a student, I owned an M series Leica that I had to sell to pay rent(
TRUE
!) Now a working photojournalist of the digital variety, I feel the time may have come to look at buying an M8. I have lost touch with the lens choice for the M series having been away from rangefinding for some 15 years now. Can you give me some pointers on the lens front as to what to buy. I am initially looking for a 28mm equivalent on the M.
Also what are your thoughts on the Tri-elmar 16 18 21 zoom lens?


Kim, please check my original (third entry from top on this thread) post with comments on both the Tri-Elmar and the new 28mm 2,8 asph.
The 28 is the equivalent of a 36mm. The Tri Elmar on the 21mm position is equivalent to a 28mm on the M8.
B.
by [former member] | 29 May 2007 19:05
| Home in Brussels, Belgium | |
Report spam→
Dear Lightstalkers,
I have a question that does not directly relate to the M8, but hopefully you don't mind too much:
I am a photojournalism student using M6ttl – and hopefully remain doing so, unless I have to sell it to pay rent (some things never change, Kim) – and I've been drooling after the Zeiss Ikon ZM 28/2.8 (the Leica 28mms being far too expensive for me), especially due to it's short minimum focus of .5m . I think I read somewhere that if you put the lens on the M8, it's rangefinder coupled only to .7m, after which you need to use the LCD.
I should probably know this, but does my M6ttl's rangefinder also have a min. focus distance of .7m, meaning I couldn't make use of one of the best features of the ZM 28/2.8?
Cheers,
Mikko Takkunen


Yes, your M6ttl will focus as close as .7 meters. I have a ttl and several of my lenses (mostly 50's and 35's) focus as close as .7 meters without a problem.
I believe only the M3 was limited to 1 meter, but this may have changed late in the production run. You can also have a technician adjust the M3 to focus to .7 meters.
Feli


Yes, your M6ttl will focus as close as .7 meters. I have a ttl and several of my lenses (mostly 50's and 35's) focus as close as .7 meters without a problem.
I believe only the M3 was limited to 1 meter, but this may have changed late in the production run. You can also have a technician adjust the M3 to focus to .7 meters.
Feli


Kim
Leica also has a 21 2.8 Asph that will approximate the 28mm framing on the M8.
A little on the expensive side but an excellent lens.
Voigtlander also makes a selection of extremely good and very affordable lenses that will work on an M8
You will enter into a 'rats nest' of sorts,though,if you shoot color(with third party lenses) because the M8 prefers you to use coded lenses (a series of black
and white lines on the lens mount similar to a simple bar code) so that the camera firmware can recognize which lens is in use
and internally perform some color cast and vignetting controls.
Many have had excellent success coding their third party lenses themselves and if you're seriously interested I can dig through the Leica-Camera
forums and provide you with a how to link


by [former member] | 29 May 2007 21:05
| Montreal, Canada | |
Report spam→
Mikko—one note on the minimum focus of your camera. The minimum focus is the point at which the
camera/rangefinder
focus stops. However, if your lens focuses at less than .7m it will still work at greater minimum focuses. It just means you have to guestimate your focus. I have an old, old 21mm f4.0 Super Angulon that focuses down to 12". Again, the lens goes to 12" but the camera certainly doesn't follow down that far. But thru depth of field (21mm) and a bit of guessing I can take advantage of that focus. Bruno, jump in here if I'm wrong, but I believe the 16-18-21 will pick up less than the .7 focus, thru depth-of-field) altho the lens won't rotate all the way around. It confused me when I first looked at it and operated it, but that was the explanation I heard later (this was last November in
NYC
).
Folks: I have my own M8 since 48 hours…
Yes those lines in the viewfinder are cheating, yes the white balance is jumpy. But otherwise and until now: WHAT A RELIEF to have a Leica viewfinder back in front of my eye again… I have bought my first M2 in 1968 (yes I'm that old), and nearly exclusively have used M's ever since. Except for the last 6 years when I had to switch to digital for my colour work (D60 and later a 1Ds). Now it's FINALLY going to be back to normal. THANK YOU LEICA for being faithfull to the faithfull…
And now start working on all those issues to make a 120 percent perfect camera (this one is 90 percent). I place an order today for the weather sealed M8-2 with accurate framing lines, a little bulge on the front or back right of the camera (will give the engineers some more place to stuff things in) and a softer release button.
by [former member] | 30 May 2007 04:05
| Paris, France | |
Report spam→
I have read somewhere in the net that you only need the '6-bit coding' on the lenses if you work with with compressed jpg files.
For raw it doesn't improve image quality. Of course you would miss the
EXIF
data. Is this true? Any thoughts on this?
I would consider the m8 for color, right now I'm happy with my MP for B&W.


John V.: I am glad you like it…and wait till you see the printed files…nothing short of amazing.
John RF (rangefinder?) ;-) :
Yes, you are right, the new WA Tri-Elmar will focus down to 45 cm or so, and that is at f4, when you close the diaphragm, it will be sharp significantly closer than that, such is the depth of feild at say 18mm (24mm equiv.).
Mark,
you are right: the 21mm f2,8 asph. will become a 28mm equiv.on the M8 (and the 24mm f2,8 asph. a 32mm equiv.)…both these lenses are outstanding, (I own a 24), but quite big and thus a bit of a problem in the M8 viewfinder…not the case when used on a Leica M film camera as you would use an external viewfinder for these focal lengths…
B.


by [former member] | 30 May 2007 14:05
| Home in Brussels, Belgium | |
Report spam→
Bruno
The few times I tested the M8 with the 21asph I had no problem using the external viewfinder
for the 28mm to achieve 'accurate' framing.
The voigtlander 15mm (not much bigger than a couple of stacked beer caps!) is also getting excellent reviews for
use with the M8. Gives approx. 21 mm crop factor and people are using it with the 21mm viewfinder


by [former member] | 30 May 2007 16:05
| Montreal, Canada | |
Report spam→
From what I see of Bruno's files, the M8 is extraordinary in b.w. Thick files….they look like scans, better than the Imacon scan for b/w by far, thicher like the Imacon color scans. The color looks like a stab at Kodachrome. Its magenta rather than the yellow/green that Canon has.
by [former member] | 30 May 2007 17:05
| New Orleans, United States | |
Report spam→
Edward
The info you read concerning the '6-bit coding' is inaccurate.
Lens/camera combos are optimized with the 6-bit coding enabled and is neccessary to
achieve decent color regardless if you are shooting Raw or Jpeg.
The coding relays information concerning lens vignetting (a bigger issue with the M8 than other cameras
due to the lens designs of the M system and how close the rear element encroaches on the sensor) and info relating to correcting cyan color
shift that occurs from center to edge when using IR (infra red) filters that are a neccessity for some color work.


by [former member] | 30 May 2007 17:05
| Montreal, Canada | |
Report spam→
Anyone seriously considering,or already owning,an M8 should consider
subscribing (only about $30/year) to a very comprehensive website put together by
a Vermont photographer,Sean Reid (www.reidreviews.com)
He has,bar none,the most thorough and unbiased reviews and tests on most of the key topics
relating to M8 use and troubleshooting.
Very complete,illustrated reviews of most Leica M,and third party lenses (Voigtlander,Zeiss),
and how they respond to 6-bit coding,IR filtration,etc are also indispensable


by [former member] | 30 May 2007 17:05
| Montreal, Canada | |
Report spam→
Mark,
agreed, in fact it seems using external Vf can be more accurate than the M8 finder for some focal lengths…
B.


by [former member] | 30 May 2007 20:05
| Home in Brussels, Belgium | |
Report spam→
Thanks Mark for the reply,
Best, Edward


>Anyone seriously considering,or already owning,an M8 should consider subscribing (only about $30/year) to a >very comprehensive website put together by a Vermont photographer,Sean Reid (www.reidreviews.com)
>He has,bar none,the most thorough and unbiased reviews and tests on most of the key topics relating to M8 >use and troubleshooting.
>
>Very complete,illustrated reviews of most Leica M,and third party lenses (Voigtlander,Zeiss), and how they >respond to 6-bit coding,IR filtration,etc are also indispensable
Save yourself the money and take a look at Erwin's site. It's free and he actually owns an optical bench and doesn't do tests in his living room. Here's the link
You can even download his book, "The Leica Lens Compendium" for free. A bit dry reading, but if you really want an accurate and reliable aswer, this is the Leica bible on lenses.


Look let's get down to the nitty gritty, anyone who has work online from the M8 put your links up!
Bruno—yer the first to ever point out the "RF" part of my initials. RangeFinder.
LOL
.
Andy—I like "thick". I'd never thought of digital images in those terms but it's very accurate. When I looked at Bruno's wonderful images I couldn't put my finger on it, or at least a word to it.
thick
.
Indeed.
Leica about frame-line inaccuracy
http://www.l-camera-forum.com/leica-forum/leica-m8-forum/25682-good-news-leica-about-frame-line.html


by [former member] | 03 Jun 2007 15:06
| Ibiza, Spain | |
Report spam→
I guess most people won't be amused if they have to retrofit the camera just after they got it…
And there is a good chance that it won't be free of charge either.
Charlie, if you have a look around this Flickr M8 group you'll find some full size M8 files mixed in with the reduced size ones -
http://www.flickr.com/groups/leica_m8/pool/
eg
http://www.flickr.com/photo_zoom.gne?id=528802350&size=o&context=pool-32246684@N00
http://www.flickr.com/photo_zoom.gne?id=525410839&size=o&context=pool-32246684@N00
http://www.flickr.com/photo_zoom.gne?id=512245092&size=o&context=pool-32246684@N00
also towards the bottom of this photographers pbase page
http://www.pbase.com/chris67/leica_m8_samples
Love it Michal, you hit the nail on the head ! Like I've been saying, typical Leica………yeah, I'm sure I'll get one, like a muppet, though I'm certainly not selling my 6's and MP's….
Dear all,
I am heading to Solms this morning, and will be spending most of the day with Stefan Daniel, Leica Technical Director. All the above comments and suggestions will be put to him and to the design team, I will post a feedback if…they allow me to disclose details.
B.


by [former member] | 05 Jun 2007 03:06
| Solms, Germany | |
Report spam→
Good stuff Bruno…..I guess the Frames are the most pressing issue, as well as the 'on' switch, for what can realistically be achieved with this Mk I …..Bigger chip and a 'grip' (in place of wind on lever) I guess is MkII….
Oh, and when do we get A La Cartes so I can have black calf leather and sans engraving…?! :-)


Well i think the pricing is an issue, I (we) dont believe that 4500 euro is the right price for a digital camera, expecially for a 10million pixel, I think at 3000 euro many of us will not complaint about the other "small" issues……
Bruno if u are there try to discuss about price (perhaps get some money back first…)
Also because we know the new M9 will be better and we will hardly sell the M8 as a normal Leica….
D.
by [former member] | 05 Jun 2007 04:06
| Shanghai,, China | |
Report spam→
Daniele, a few years back I bought my 1DS for over 7000$… It was painfull but at that time there was no alternative (no 5D yet). The camera paid back every penny since. The M8 is not unreasonably expensive (close to a 5D). And believe me: having to carry just one small bag with the M8, a few of those small batteries and a smaller battery loader compared to the 2,5Kg of the 1Ds (without lens) the bulky batteries and the huge battery loader are worth quite some dollars… Not to speak of the pleasure, the freedom, the revival of having a rangefinder in front of my eye again… That is why the correction of those avaricious framelines are so frustrating to me. But that is all I really have to complain about until now (8 days). All I'm afraid of is that there will be no Leica technician in Phnom Penh to correct my viewfinder… A little bulk on the front right of the camera and weather sealing should be on Leica's agenda for the M9…
by [former member] | 05 Jun 2007 05:06
| Paris, France | |
Report spam→
Don't worry John, I'll bring a hammer and chisel next time I'm over, we can swap out the finder – oh, and some gaffer tape for weather sealing ! :-)
well John I can introduce the repair man who tried to repair my Mamiya 7… three times … I almost ended up to call the police…. this in shanghai (perhaps was just a bad day for him and me therefore….) …
I know u buy an M8, u wait some months and perhaps in few years we can find for sale at 500dollars…. what a waste… but this is not the same as an old M2 or and MP right?
I have the impression that we have to spend money for the news of a Leica digital, i think cost less than an M7 to be produce (dont quote me but is my impression..)
d
by [former member] | 05 Jun 2007 07:06
| Shanghai,, China | |
Report spam→
Hey, sod the M8, where do I get a pair of those X-ray glasses Daniele….?!
"The M8 is not unreasonably expensive (close to a 5D)."
In Europe, the M8 is nearly twice as expensive as the 5D (4200 euro vs 2200 euro).


hi steve they are special glasses, analogic…. I am out of stock sorry…. used to be cheap tough and u really can see through… bettere than an M8….
by [former member] | 05 Jun 2007 10:06
| Shanghai,, China | |
Report spam→
Guys keep in mind that the cost structure of a M8 is not made mainly of assembling parts (direct labor and component costs) but of R&D costs. The engineering of the Analog M serie was pretty much finalized with the M3 (50 years ago almost), forthcoming updates (M4 to M7) were just improvements in my mind, requiring less ingeneering investments.
Where Canon/Nikon can split those costs through 3 different pro offers mainly, Leica has just one in the basket. In other words today Leica customers are paying for future developments and future broaden offers somewhat.
Most of the photogs community needs two bodies and in that perspective the pricing of an M8 is indecent considering that you can still hope recovering a value of your lenses in the next 2 years, as for the M8 bodies, let me guess about a terminal value close to zero.
My opinion in that Leica with the M8 pricing is not fair to their customers, lowering up to 3000 euros would make totally sense to me. I guess in terms of marketing, this should not affect the image right ?
Having said that, if shooting with a rangefinder is a real delight for you (this is my case) or if your clients are requiring mainly digital outputs, some of us are ready to shift whatever the costs implied. I totally respect and understand that but the truth is that Leica is harvesting more on your back than before.
I am personally not comfortable with that and stick to my old M serie. I don't blame Leica, this is one way they have choosen to survive and a consequence of a monopolistic behaviour on the market.


I just want to add some precision to the money discussion:
I have paid my Leica M8: 4250
EUR
(Belgium)
VAT
included (21%) but as professional I can deduct that tax.
Then the real price is around 3500.
Mainly I'm Sound Engineer working for feature films. My tape recorder costs 12500 EUR. One radio microphone costs 4000 EUR each (you need 6). A microphone complete with windshield and boom costs 3500 EUR… End of the "out of subject".
I don't understand the comparison Leica Vs Nikon or Canon. Except if you compare the prices but those tools are very different.


I am sorry, but I really don't see the point of discussing over and over agian the price of these professional cameras, they are just tools of the trade, as Philippe very rightly points out, and should be paid for after a few assignments. The 5D costs less because Canon sells tens if not hundreds thousands of them, however, an
EOS
1DS MK2 costs about twice the price of a M8, so there you go: 1x EOS1DS MK2 = 2x M8 = 4x 5D's…It is important to note that the subjective file quality of these 3 cameras is very similar, but they are completely different tools.
I had a very good meeting with Stefan Daniel and Gero Furcheim, we spent 4 hours discussing the various issues and future developments :-) I am not sure what I can reveal now, but the future for digital M's is going to be quite, quite interesting…
B.


by [former member] | 05 Jun 2007 21:06
| Solms, Germany | |
Report spam→
If a Canon 5D is your idea of a "fully baked cake" and you are one of these who mocks the owners of M8, then you clearly have different criteria for a camera than those who don't consider the price an unreasonable barrier. I doubt you will convince me of anything, though, after shooting the past weeks with a voigtlander 15mm (21mm
EFV
) that is basically distortion free from edge to edge and fully compatible with the M8 system. And when you show me a Canon lens that is a real match for any Summilux and is also reasonably priced, then maybe I will think you have something to say about the topic. The fact is that to get anywhere near the same optics on a Canon system, you will need to shell out serious money. Again, if your "fully baked cake" has more to do with high rate of shutter firing, flash photography or long focal lengths, then you are barking up the wrong tree at Leica.
Sol, I used the 15mm too and I see a lot of Cyan in the corners, you can see that here : http://flickr.com/photos/penso/528019484/ have you noticed the same with that lens ?
Fabien,
The cyan in the corners is all but corrected by the firmware 1.10.2 IF you code your lens according to the Leica codes (it is caused by normal optical vignetting of the micro lenses in front of the sensor photosites in relation to low incident-light angles in the corners).
I believe there is an link above with the proper codes (it is a
DIY
thing if not on a Leica lens); you
MUST
also choose the right set-up in the camera menu.
B.


by [former member] | 06 Jun 2007 05:06
| Solms, Germany | |
Report spam→
Bruno, I thought the cyan would be corrected with the proper code only if you had the UV filter in front (which you can't put in front of the 15mm voigtlander). There are also no codes for this lens anyway, or have I missed it ?
I see no cyan yet with my other leica lenses (28, 35, 50), but I can't wait to receive thoses !$@ UV filters for the magenta cast.


CORRECTION
:
Earlier in the thread I tried to explain why a change of the field of view (FOV) of the lens takes place, when you change focus from close up to infinity.
Well, I was wrong about one pojnt. The actual focal length of the lens does not change. Your 50 stays a 50, close-up or at infinity.
What does happen is that there is a slight change in magnification, as the distance of the elements relative to the focal plane changes. You can see this happen, when you are using an SLR.
Sorry about the confusion.
Feli


Since the CV15 is not a Leica lens, a little creativity is needed to code it correctly so that it prompts the in-camera cyan corner correction. Of course, the corners will only be cyan if you're wearing an IR cut filter on the lens. In order to "trick" the M8 into thinking the CV15 is a Wide-Angle Tri-Elmar (and thus giving you the same correction as the WATE's 16mm focal length), you need to do two things:
1) Have an LTM to M adaptor that brings up the 90/28 bright lines in the finder.
2) Hand-code the LTM to M adaptor with the WATE's code. This can be done with a sharpie and a little fiddling (really not a big deal) or you can buy an LTM adapter with spots for the coding milled in. (These are available in the aftermarket.)
Some people won't have any patience for such Rube Goldbergian antics, I know. But the M8 with the CV15 is such a well-balanced, lightweight daytime camera that it's worth it.
Michal, I think my explanation above speaks directly to your point — seen objectively, the elaborate workarounds that Leica owners tolerate/invent are a little absurd, and the company certainly encourages this with offerings like the goofy new all-purpose external viewfinder and the old Visoflexes and the list of strange task-specific add-ons and modifications goes on and on. A certain patience for these things is required, but I would still rather go through the maddening process of loading film onto the spool in my old IIIg than shoot fifty rolls with the EOS Elan 2 gathering dust in my closet. Why? I don't really have a good answer for you, except that I enjoy shooting the IIIg and the M8 more than SLR gear. My sincere apologies if I read more malice into your words than you intended.


Michal
Maybe the tech who originally was in charge of designing the 'framelines' for the M8 wasn't informed of the fact
M8 was only using the central 66% of each lens.
This is afterall the first non full frame M camera in over 80 years :>))


by [former member] | 06 Jun 2007 19:06
| Montreal, Canada | |
Report spam→
Sol, I agree with the M8/15mm voig being a nice combo. What viewfinder are you using ? I'm wondering if I should get the voigtlander 21mm or not.
Money isn´t the problem? With all my respects, at this point, maybe someone should point out those
high-paying editorial assignments, so we can all go out an buy a Eos 1D MK2/Leica M8 or two. Reality bites…
Fabien,
To tell the truth, I'm shooting without any external viewfinder. I've gotten used to the effective field of view, so my framing has been mostly accurate. I do have the 21mm CV finder, though. It works very well. I've never been a fan of external finders in general, esp. on digital bodies with near real time chimping available. In fact, with an ultra-wide non-coupled lens like the CV15, I don't use the in-camera viewfinder either.
For other lenses, I have trained myself to achieve accurate framing (not exactly brain surgery), but would also prefer that Leica had selected a more practical median distance for the frameline calibration. I doubt I'll bother with the retro-fit.


http://theonlinephotographer.typepad.com/.shared/image.html?/photos/uncategorized/2007/06/08/digitalm3.jpg
Does the need to code the lenses preclude the use of non-Leica optics? My local Leica / Bessa dealer seemed to think that, although they might fit on the camera, Voigtländer lenses would not be fully compatible.
I don't want to get into a discussion about the cost of the M8 either but I would be very grateful to know who some of you are working for so I can show them my book : ) ….
It would be great if Leica offered some kind of reduction to professional photographers, in the same way that Canon and Nikon do (around 10% here in France, which does make a difference). In the meantime, I have just bought a very nice used M4-P: the owner was saving up for an M8…
I don't think my question was clear enough (or maybe it's just my thinking :) ) – I understand that you can put the same marks on, say, a Voigtländer 35mm as those on a Leica lens of the same focal length so the camera knows what lens is mounted. However, I was told that the Leica coding also serves to optimise the files produced, based on not just the focal length but also an analysis of each lens's optical performance. Leica will have data to do this for their own products but it will not be available for other maunfacturers. This was the reason why "my" technician thought using other makes of lenses on the M8 wasn't really an option… Has he got this wrong?…
by DPC | 09 Jun 2007 12:06 (ed. Jun 9 2007)
| Paris, France | |
Report spam→
You are correct. Leica optimized the massaging of the files to match their own lenses. A lot of the post processing has to do with trying to eliminate luminance and cyan vignetting (with IR filter in place).
But while these setting have been tailored specifically for Leica glass, they do appear to help a lot or work as good with 3rd party glass from Zeiss or Voigtlander.
Feli


David and Feli,
You are both right. 6 bit coding will improve the performance of non-leica lenses as well, however, as Feli points out, this firmware is tailored for specific Leica glass, crucial parameters being the back-of-lens to sensor distance related to focal length, as it determines the the angle of light incidence in the corners…various optical formulas will also influence the performance, this the needed correction.
B.


by [former member] | 10 Jun 2007 06:06
| Siena, Tuscany,, Italy | |
Report spam→
Michal,
Not sure what you're fishing for, but there are plenty of examples of excellent output from M8s. I'm not sure why anyone would shoot at ISO 2500 unless absolutely necessary where fast glass and lighting are not available, unless the noisy effect or full depth of field is desirable. My experience is that ISO 640 is more than adequate to capture properly exposed images in extremely low light with lenses 2.8 and lower.
Anyway, on the question of in-camera processing—remember also that many of the corrections Leica applies via 6-bit coding can be replicated (albeit with ever so slightly inferior results) by simple post-processing tools. For instance, luminance vignetting is correctable, although some additional noise will be apparent in the corners. Same for cyan vignetting if the IR filter is mounted on a wide or ultra-wide lens.


If you want low noise, high
ISO
, use a Canon. I don't think Leica ever had that claim to fame, esp. since the design choice was emphatically made in favor of strong detail in lieu of AA filtering and noise suppression. As for the
AWB
, any reasonably competent user of a digital camera knows how to handle white balance in
RAW
processing. Given your application, it's pretty good guess that the M8 is not your cup of tea.
Sheesh this is getting old. There are only three cameras that handle iso 3200 -5D, MkIIds and MkIII Canons. Which is what the Leica iso 2500 is effectively shooting at. It is pretty crappy to say the least. However, while DAH's credentials are not in question, there are things about this camera he does not seem to know. The M8 is different from all other digitals, and there are ways around it's poor high iso performance-for example, shoot the same scene at 1200+1 or 640+2 stops and process in C1, and the result is much better. You just have to get used to what looks to be an underexposed image on the preview. It is not going to beat the Canon's, but there are other reasons to use this camera.
My opinion is that the M8 is really a two speed camera, 160 and 640-with about 2 stops of "pushability" at either end. C1 does a really good job of controlling the noise that you get. Individuals need to make exposure tests with typical scenes to see what they can get away with. In my experience, if I can get info into half of the histogram, the lower half, I know I can expand that info later to give me what I need. I believe that the M8 is actually a very low noise camera, but all the collective wisdom of processing raw files in the Caonikon world lead one to make bad choices. For example, conventional wisdom in Canikon is to expose to the right as much as possible, even to over expose a little and recover hightlights later. The old "expose for the shadows". In my experience, the recovery option does not work on the M8-treat it like slide film, and exposure for the hightlights and recover the shadows later in C1. There is a surprising amount of tonal detail down there, and the benefit is not blowing out highlights.
ISO
1250 is usable as is, but not any better than 640+1. what happens at 1250 and 2500 is that the gain applied starts to be really noticeable, much more so than at 640. There is the possibility that subsequent firmware revisions may improve on this too.
In BW only, 1250 is very usable and compares favorably to a neopan 1600. Well. minus the look of film, which is it's own thing. Main point is that you need to make your own tests to determine if this is going to work for you. Looking at what someone else has shot will only tell you what their limits are. And especially in the Leica community, digital is a very new thing, so the expectation and reality is not well aligned.
Robert is more correct than my earlier post— the M8 will perform very well in low light, but the results may not be obvious until pushed in post-processing. This is less of a compromise than it sounds, as the M8 retains deep, genuine shadow detail better than most digital cameras, in my experience. I think you'd really struggle to be required to go to 2500 with any Summilux or even 'cron, even hand-held, but I won't make any blanket statements. Myself, I do whatever I can to stay between 320 and 640, as I really like the noise signature at those speeds, esp. in translation to black and white.
It's just too hard to evaluate a camera based on a tiny JPG and without any information about the circumstances of the shot. Perhaps I should post some raw DNGs again, if I can find a way to host them for free. Would anyone be interested?


Btw, we don't know how
DAH
processed this shot either. Lightroom does not do as good a job in noise reduction and sharpening as C1, or as Raw Developer either. I am hoping that the raw update coming for LR will improve on this. But there is a huge difference between files processed in C1 and Lr.
I like the 5D very much for a lot of things, but I don't like using it actually. This goes for the bulk of dslr's. They seem to be a necessary evil at this point, and one I don't see changing in the future. It will always be more features, more bulk, more electronics. Smaller lighter simpler is not in the Canikon vocabulary. So I am very glad for the existence of the M8, a huge trend in the reverse direction. I would like to see Leica evolve this form factor, something it has been resistant to do, but evolve in the direction of maintaining simplicity, manual control, and simplicity, but add some modern touches such as true
TTL
, auto-
ISO
, better noise performance, and add some reasonably priced primes in the 2.8 category like Zeiss is doing. If they can do it smarter but retain a lot of the pedgree, hewing to the aims of the original, they have something to contribute. They do not need to reinvent the MKiii for example.
OTOH
, Canon needs to invest some money on it's wide primes, but that seems unlikely given their leaning towards electronic solutions to everything.
IMO
, optics are secondary to them. With Leica, optics are first. so they can co-exist on thier merits.
Ok so when do expect to see this M9?
Cheers – Charlie
ww.charlie-gray.com


Michal,
Your wish list is a good one, and one shared by most current M8 users, I think. However, if Erwin Puts is correct in his rumors/predictions here ( http://www.imx.nl/photosite/comments/c037.html ), then we are more likely to see increased megapixels, live preview and an electronic viewfinder! Let's hope for common sense to prevail (although that viewfinder would finally fix the framelines issue, I guess).
Oh, and it seems the M9 is not quite so far down the line as one would assume based on Leica's historically sparse full-integer updates to the M line.


Charlie, Michal,
it won't be half a decade… :-)
The M8 is a great camera, perfectly usable in most conditions (there
ARE
limitations, Sol, I hear you), obviously not quite as 'noiseless' as the current Canons above 1250 asa…but 'waiting for the next model' syndrome is not wiser with Leica than with Nikon, or Canon…you need to work…
NOW
. So, buy the equipment most adapted to your needs
NOW
.
Robert, I couldn't agree more with your opinion on the "expose like slides" (ie left of the histogram) with the M8, yet obviously within reasonable limits. I totally share the view that up to 640 asa, properly exposed AND processed M8 files will exhibit less noise and more detail than any other digital camera I have used (and yes, I own 2 EOS 5D's…); and yes under exposing at 640 asa and recovering 1 or 2 stops in ACR or C1 works very well (as it also does with my 5D's by the way…).
As for Erwin's predictions…well…hmm…hmm…I am not allowed to disclose, but the Solms guys are good, very good…
B.


by [former member] | 11 Jun 2007 20:06 (ed. Jun 11 2007)
| Siena, Tuscany,, Italy | |
Report spam→
Yeah the puts comparision to Apple is interesting, posing Leica as the company Apple was just before the introduction of the i-line in 2001. since then Apple's innovation has been very steady.
As for a M9 at 16mp it is very do-able, it would require pixels the size of the current Rebel xti for the current sensor size. So the technology is out there, the challenge is always the same, processing speed, noise reduction, iso effectiveness vs. smaller pixels, and to some degree, limits of lens resolution. I don't really like the idea of the digtal rangefinder autofocus thing, if that is what it is, a large part of my interest in rangefinders in general is the manual focus, Canon seems to have abandoned the idea of a manual focus camera in my opinion.
I also think Leica really needs to follow up soon on the M8 with a M9-taking 5 or even 3 years will not cut it, they need to move at the market pace if they are to stay relevent, which is a concept new to them. the innovation will have to come faster, and not just the addition of spurious a la carte features, but true innovation. Otherwise it is a long road for them. I would like to see a M9 in 18 months announced and delivered in 24 months. If they can do that the game of catch-up with Canonikon will be well underway.
To Bruno who started this thread-wonderful images of Iran-would you speak to the subject of photographing women in the middle east, for someone who is not versed in the protocals, could you describe what you learned-you have such wonderful joyous pictures of Iranian families, and I really appreciate those images especially in this time of mistrust and misundertanding of cultures. A very needed viewpoint!


>Robert, I couldn't agree more with your opinion on the "expose like slides" (ie left of the histogram) with >the M8, yet obviously within reasonable limits. I totally share the view that up to 640 asa, properly >exposed
AND
processed M8 files will exhibit less noise and more detail than any other digital camera I >have used (and yes, I own 2
EOS
5D's…); and yes under exposing at 640 asa and recovering 1 or 2 stops >in
ACR
or C1 works very well (as it also does with my 5D's by the way…).
This it why it would be very interesting if the M8 dumped uncompressed 16bit files.
From what I have read there is more compression going on above Zone 5 and in the highlights, than in the shadows. In my opinon that is backwards, since digital is lousy at dealing with highlights and does very well with the shadows (pretty much the opposite of film). Now I am not an engineer so I can't vouch for this, but I have read this in several different places.
Feli


I think Puts is barking up the wrong tree, if he thinks the M series will go AF or have an electronic viewfinder, like the early Dlux cameras or a camcorder. At that point it would cease to be a rangefinder and a large, angry mob armed with torches and pitchforks would descend on the facility. Puts has forgotten more about optics than most people know, but I think he has a ways to go on stuff like this.
What I can imagine are electronically generated framelines.
Or live view.
Or a series of x1.3 optimized lenses.
How about lenses with integrated IR coatings?
Maybe a full frame M that isn't backwards compatible with the old lenses. Now that we have the M8, people won't feel (as) stabbed in the back.
I hope Leica doesn't get the brilliant idea to make a 4/3rds rangefinder. That would be a technological dead-end. There is no way they could get clean high ISO performance out of a chip with such miniscule receptors.
What would be interesting is a Leica M with a 10-14MP version of the high dynamic range SuperCCD chip that's in the Finepix S5 Pro. 10 stops of useable range, dipping a toe in what we get with negative film.
Made in China, anyone?
I wouldn't be shocked if we saw an R10. But I pray it isn't 4/3rds.
Ok, I'm going to shut up now. Should have never taken that year of industrial design in college…
Feli


this gets into stuff above my pay grade, however, Leica made two choices, one was to use a tone curve on the raw data to move more bits down into the shadows, (the good idea) and then they made another choice to compress the highlight data and write the entire thing to 8bits using a simple mathematical transformation, so that you could uncompress tiffs at 16 bit with no "loss"(jury still out idea).
So when you say digital is lousy at dealing with highlights this is true, but overexposed pixels are lost no matter what compression algorithm you are using. What we are talking about is highlight transitions within recorded data, and in this case, digital is not hampered, most of the tonal data is found in the upper zones just by the fact of the doubling of bits per increase in brightness. so for example, in 1024 levels of data, the last doubling is 512, so over half of the bits are being used to record only one actual stop increase of light. Compare this to the shadow where the stops are 1,2,4,8,16 etc you see that there is a ton of info to throw away in the hightlight that is not really information-IOW, we have a lot of uneeded granularity of information in highlight areas. Nikon does this too btw, compressed NEF's. So I am not sure we are actually losing anything. Give me that info in the shadows any day, that is where the noise and compression artifacts arise. This topic has spurred a TON of commentary. IMO, the 16 bit thing is not an issue, it would be better for the M9 to offer 14bit capture like the new MKIII-like medium format backs, that is where the real difference lies. The 8/16 compression is a red herring.


Thanks Robert. I'm going to read that about a dozen times and then talk to my friend, who explained it to me, again. Maybe I'm missing something here.
feli


LFI
had an article on it in a back issue where they explained it better than I do.
There were other design constraints, mainly the size of the body of the M8 and the size of the buffer chips, you can only stuff so much into the small confines of the Leica bodies. Mark Norton on the LUG did a fantastic job of disassembling an M8 and you can see just now much space the memory chips occupy. To get a resonable raw burst speed you need somewhere to store and manipulate that data, and 16bit uncompressed data just takes up more space. So until Leica can get more custom IC's and save space inside the cavity, their PC board will never look like a Canon board, it will not be that efficient. So you just have limits when you are not the one designing and spec'ing each part. It was good that Leica went with design partners because otherwise there would be NO M8 at this point, w/o Panasonic and Phase. Downside is that to get true integrate of hardware and software you have to take it al in house,,,and we are magically back to Apple and innovation….


Robert,
you were making a very good technical point above…it gave me an idea…the boys in Solms are now checking if I am raving mad or if my idea could actually work…
Rip van Winkle indeed…(wink)!
B


by [former member] | 12 Jun 2007 20:06
| Siena, Tuscany,, Italy | |
Report spam→
:) well if the camera was manual wind you could recover the space from the servo motor…and satisfy the people who say it is too loud. the the winder would go on the bottom like always.
I actually like the winder, I never had one for my film M's, but having it now, it lets me keep the camera to my eye more, being left-eyed.
you know there just are going to be limits to the form factor, the M8 is the smallest camera of it's kind, this is really a big big thing, I don't know how much people realise how hard it was to fit all that in there. Of course you can make it larger, incorporate a grip, make it taller or thicker, but then you are getting into dslr territory. so there are always compromises. I would not like to see it any bigger, for one. I already have a dslr in the bag for that.


Hey Robert.
I read your response a few times and I think I understand where you are heading with this.
Leica starts out with a 16-bit capture.
They toss the top two bits, because they assume it's pretty much noise.
That leaves them with a 14bit image.
They compress the 14 bit image with a variable compression scheme. I'm a little confused if the maximum compression takes place at the high or low end… I think the highend is more compressed, because the amount of data you need to describe the increase in light gets bigger and bigger, so you need to compress it at a higher rate. It is similar to turning up the volume on a stereo. Every time you double the volume you need a lot more than twice the wattage.
I think I get it, but frankly i can't really put it into words.
It seems to make sense on paper, but I'm still very suspicious, because cutting the size of a file in half, without losing any data, seems next to impossible to me. But then again it really isn't being reduced by half, because they are tossing the top two bits right away, so now they are really starting from 14-bits. In any case if it's simply a software switch in the firmware to write uncompressed files and the price is the framerate being cut in half, why not have it?
I also found this explanation by a fellow called Carsten (post#43) http://tinyurl.com/ypt5d9
My own conclusion is that if I stand-develop the SD card in Rodinal 1:100 for 30 minutes, all will be fine.
Feli


It is confusing! I would not worry about it. You need to think about what can be shown in a print. My own comparisons torquing around Leica DNG's shows them to be just a malleable as 5D files, depending on exposure, more or less. But you have to expose intelligently just as always.
I always liked HC110-B…


despite this conversation having gone on for far too long….i will add something here and perhaps bruno stevens can help me since he has a voice to leica which i certainly do not.
1: study and incorporate ideas from the ergonomics design from the epson R-D1s rangefinder. their designs gives you access to all the most important digital camera functions right at your fingertips and not hidden deep inside menu screens. particularly white balance and ISO, two features that digital photographers really use and need quick access to.
2: bring the film advance lever back. i mean, leica kept the pointless baseplate pretension, something that was useless in every leica, and removed the advance lever, something that was critical. for one, it is an important means of gripping the camera with most leica rangefinder photographers placing their thumb on it to have a better grip. second, it allows for the next feature, which i think is the biggest flaw in an otherwise fine camera:
3: give us a motor drive override capability. that ridiculous buzzing noise is embarassing and annoying. and it should be quite simple. in single shot mode the motor drive is off and the photographer uses the advance lever to prepare the shutter and the CCD. in multi-shot mode the drive can be turned on. this brings the Leica M8 closer to the ideals of the leica – the photographer is back in control of all features whereas now i am stuck with the drive and its associated noises.
i was 2 seconds away from buying a M8 despite having complained about it before. but the motor drive noise convinced me to wait.
so, bruno, since you have their ear, and of course, if you agree, please please, tell them that they can get rid of that base plate pretension and bring back the real valuable capability of the advance lever that they so oddly removed!!!
until then, the epson R-D1s stays in my camera bag alongside my M7s :)
asim


by [former member] | 15 Jun 2007 12:06
| stockholm, Sweden | |
Report spam→
Does anyone know if the M8 price might come down a bit over time? Unfortunately, it seems that Leica M film cameras and lenses have gone up in the last few years I guess on account of the strength of the Euro against the dollar. I want to keep my film Leica Ms—not sell them to get an M8—but it seems that with the M8 I also will need to buy the $3500 16-21 Tri-Elmar lens because of the crop factor. . . so that's $8250! $13000 with an extra body!
I'm sure the M8 might drop in price nearing the release of the M9.To be honest, I've never known Leica cameras new ever to see price drop, but I can easily be wrong.
With the film cameras, updates took many years. How are we supposed to keep up now with upgrades every few years?! With a $2500 Canon ok. But when the cost is twice that things become more difficult.
You won't
need
a wide-angle Tri-Elmar. Use a Cosina-Voigtlander 12mm or 15mm instead—they're extremely good ultra-wides.
I was told by a Canadian dealer,last week, that effective July 1 Leica was implementing yet another price hike.
They were anticipating something in the area of 10%
CDN
I haven't checked to see if this has been borne out on available pricing online yet.
I was anticipating buying in last week but after using a demo for a few days I was still left feeling a little underwhelmed.


by [former member] | 04 Jul 2007 02:07 (ed. Jul 4 2007)
| Montreal, Canada | |
Report spam→
When I bought my Leica M6 TTLs new they were $1995. Today, the current film Leica, an M7, goes for $3495! Yes, the Euro is 1.35 dollars, but Leica needs to compensate a bit for us poor Americans!
Hey, Davin, how 'bout telling this to the American electronics companies like Palm that sell their stuff for 400 dollars in the U.S. but charge Europeans 400
EURO
, if not more?!
FYI, a German online store has the M8 for 4195 Euros. Convert yourself…


Ok, here is an idea…
As it has been explained earlier the RAW files are compressed with a variable compression method. The lower zones are compressed the least and the highest zones the most. I vaguely understand the thinking behind this and it appears to work quite well.
Now, what if there was a mode that inversed that compression method? In this case there would be more compression applied to the low values and less to the highs. Simply the opposite of what we have now. In theory this should work to our advantage if you were shooting in the snow etc., by giving preference to the high values at the expense of the shadows.
Am I completely out in left field with this idea?
Also I would be curious if it would be possible to apply the IR filtration, as a lens coating. Leica could sell these as their 'Digital' line up.
Feli


there is no sense in reversing the compression scheme, all digital capture favours the highlights simply by the fact that the values double as exposure increases. If there are 256 levels to encode from zero to max, the doublings go 1,2,4,8,16,32,64,128,256, 8 stops, and the last stop contains half of the total possible values! so there is a lot of granularity there to throw away. compressing the shadows would be a nightmare, they are already compressed in a sense, the granularity of the data forces it. this is why medium format backs do so well in tonality, a 16bit capture contains 65536 values.
I see. Makes sense now that you explain it. There is very little energy (steps of gradation) in the low zones and more in the high values, so you can afford to compress data in the higher zones.
Actually that is very clever and makes total sense. Thanks for explaining that.


Hi Guys, I am new to this forum. How I found it was due to the big question most of you have (had?) on the M8. I'm considering buying a M8 for about US$5k in Malaysia but am constantly being talked out of it by my Nikon D3 hugging buddies.
My needs are simple. I gave up my film SLRs more than 7 years ago for simple P&S cameras as I grew sick of carrying heaps of equipment whenever I'm on vacation etc. Having grown up on a Nikon FM with a 50MM f1.2 which I inherited from my Uncle back in the 80s. I went on to buy a 801s which then gave way to a N90. Over time, that itch for a better camera was shortly satisfied by a Lumix LX-2 which gave me some form of "SLR" control.
My needs are simple. Nowadays, I take mainly pictures of the family, vacation and my "toys". I would like a camera that I can take everywhere without being bulky and most of all, the incognito look and feel of the Leica. More importantly, it must be able to take fairly good indoor photos without a flash hence good high ISO performance is essential (DARN!! The new Nikon D3 is fantastic in this area).
I have never owned a range finder and wouldn't mind the manual focus in the M8.
Digital cameras nowadays are pretty much disposables as they become obsolete fairly quickly and I am not a professional photographer with income to pay for the camera. The M8 fits my requirement on being relatively bulkless and is definately incognito but am a bit concerned about the M8's performance in low light conditions as the Nikon D3 is marvelous in this area (I have seen ISO6400 shots taken at 1/60 sec speeds and it looks as though it was shot in ISO200). Despite my desire to acquire a M8, my rational side is asking of my US$5k investment (or more like US$8k inclusing a 28mm f2.0 lens) become obsolete in 2008/2009 with the impending launch of say a M9 or so? Will the camera be able to satisfy my need for indoor shots?
Your views are greatly appreciated. Many thanks and Happy New Year greetings from Malaysia.


One stupid google click and surprise, surprise, a boatload of samples: http://www.pixel-peeper.com/cameras/?camera=170
Stupid Photographer said it all, M8 worth the price.
I do have now 560 pictures made with the M8, from ISO 160 to ISO 1250, from 1250s to 3s. Sound pictures. After having use from M2 to M3, M4 and M6 leicas.
Do not think in obslete or not way. Do take picture with a M8. You can consider the latest 2.8/28mm Elmarit ASPH, a compact lens. Otherwise my prefered lens is presently the Elmarit 2.8/24mm ASPH.
On summilux.net search in Divers, les photo M8 c'est ici for other samples:
http://www.summilux.net/forums/viewtopic.php?t=15487
excuse me, at sumilux.net we can see that a good camera and a good lens do not automatically produce a good picture.
happy new year, all the best!


by [former member] | 31 Dec 2007 21:12
| Ibiza, Spain | |
Report spam→
White balance sucks, I never shoot over 640 because of the noise, the frame lines in the viewfinder are irritatingly inaccurate, and like in the previous M's when changing film I need 3 hands to change a card or a battery, but I love the M8. At least people don't mistake me for a Fox News cameraman ;-)…
by [former member] | 31 Dec 2007 23:12
| Phnom Penh, Cambodia | |
Report spam→
I never stupidly endorsed the M8. Pre-order the
M9
is what I always said in 2007. Happy 2008 dreaming for an M9, incorporating the Henri Cartier-Bresson "decisive moment" chip to all!
John I agree 100%. WB sucks so bad, inaccurate frames, too much noise over 640, sometimes my M8 dies and I have to remove the battery and put it back (yes, I have a recent one with the latest firmware), when I switch the lens from an M8 to an M7 I have to think about removing the IR filter, the body costs an arm and is probably not worth it, shutter is loudy, body is too thick, you must have the handgrip for better handling, it does not read
SDHC
, it's dammmmned slow if you put raw+jpeg for viewing the B&W result. Did I forget something here?
Fabien…If a stranger with a German accent rings your doorbell in the middle of the night…don't open the door. :)
………in the end it depends on how good the dickhead operating the shutter is………..smirk ………….the camera can be ratty though
by Imants | 01 Jan 2008 00:01 (ed. Jan 1 2008)
| bebuggeredifIcare, Australia | |
Report spam→
@See Meng -
The M8 sound like it would be so much more than you need for what you described. You really need a $5,000 body and thousands more dollars in new lenses to take vacation snaps and pictures of your toys? There are dozens of pocket digitals that would be more suitable and far less conspicuous, unless you're just looking to blow money on another impressive toy.
If you want a Leica just for the bragging rights, that's one thing. Lots of people (at least here in Tokyo) do that, but it's hardly about photography, it's about jewelry. Personally, I'd rather brag about photos I've made than the gear I used.
Have you got a GR-D? They're a great little camera, used as a "carry everywhere" by a fair number of pros and serious photographers. There are also Canon models that are great for what you described. Both have fantastic image quality.
Or you could try film. It's become a "Gentleman's Pursuit" since the PJ's stopped using it day-to-day
Since I mainly shoot for myself at my own pace, I have the luxury of being able to take my time, so I use a lot of older manual cameras. Yesterday I was out before dawn shooting with my M2 and my M3, both meterless cameras from 1966 and 1959, respectively, using no meter and ASA 100 film in one and ASA 400 in the other. Nailing the exposure on shot after shot, doing it all in my head, was a tremendously satisfying thing. I highly recommend taking the time to free yourself from internal meters.
When I use my Nikon lenses, I generally use an original F, or maybe my F3. I'd "upgrade" to an F2 long before I'd sink any money into a D3, because, frankly, unlike a photojournalist, I simply wouldn't get the value out of the camera before it was obsolete. A lot of the people on Lightstalkers do get the value out of their gear immediately, so obsolescence and resale value are irrelevant, if you're going to make your money back after a story or two, money they wouldn't make if they had to take extra time to deal with film.
If I want super high quality, I'll go for medium format, good lighting and low ASA film. There still isn't a digital option that will out-do a 6×9 negative and a decent drum scanner. Well, there might be, for all I know, but not for anywhere near what I paid for an old Mamiya Press with a 6×9 back.
Please don't feel like I'm singling you out unfairly—I do understand the joy of working with great new equipment and I wouldn't mind getting my hands on an M8, but I hate to see people waste their money needlessly on something that would ultimately not satisfy their particular needs.
Good luck and happy new year!


by [former member] | 01 Jan 2008 05:01
| Tokyo, Japan | |
Report spam→
Thanks for the feedback lads. Just a few more questions.
1)Does the M8 have TTL metering?
2) Also should I need a flash, what should I get?
3) Do I have to keep the IR filter on the lens all the time or the new firmware has resolved it electronically?
4) If Leica corrects the frame lines in the VF, do we get a free upgrade? (wishful thinking?)
Looks like the M8 can potentially be very useful until the electronics die :)
Cheers.


Also what lens do you need to put on the M8 to get 35mm?
26.25mm (35mm/1.33)
Hence 28mm = 37.24mm


A 28mm becomes 35mm on the M8, as tated in my (long) description near the top of this post.
Happy 2008 to all!
B?
by [former member] | 01 Jan 2008 17:01
| Brussels, Belgium | |
Report spam→
Charlie, a 28mm lens is a 28mm lens no matter which camera you attach it to; the focal length does not change. What changes is the angle of view. The angle of view for a 28mm lens on a Leica M8 is approximately the same as the angle of view of a 35mm lens on a 35mm film camera. This is because the sensor on the M8 is smaller than the 35mm frame on a film camera.
Hi Barry – i am familiar with magnification but a 28 × 1.3 = 36.4 – close but no cigar!
but it is important to note that it is not actually magnified only cropped. people regularly talk about magnification which it is not.
The difference may be subtle but it is important,
A 130mm lens on a full frame camera will not produce the same image as a 100mm lens on a 1.3 cropped body (even though they will be the same size). The first will have a shallower depth of field from the compression blur of the extra 30mm of actual zoom.


True, but how could anyone be happy with a lens with the angle of view of a 36.4mm lens when they are used to using a 35mm lens?
No worries Jim, I missed your posting the other day when I replied. The core reason why I wanted a M8 is that I wanted to indulge in the pleasures of a semi-auto camera as all the modern SLRs seems to have taken the skill and joy away from taking pictures. I often reminise about the old days hence have finally woken up to have some fun plus it is really inconspicuous without having the large brick look. Thanks for being my guardian angel. Cheers.
Barry – the worry isn't a silly millimeter. It's the increased depth of field that's the issue. Even though you're photographing with the cropped view of a 35mm lens it's still the depth of field of a 28. It does make a difference. Canon has a 24 f1.4 that can help in knocking back the focus (shooting at 1.4). Leica really needs a high speed 21 or 24 – hopefully at f1.4. With digital there seems to be a constant flow of compromises that have to be made. If you're in the business of moving photographs, the speed of digital is a wonder and makes up for a lot of those compromises.
Barry,
most lenses are optically a bit off from their "advertised" focal lengths, up to 5%…a 36,4mm is
VERY
close to a 35mm lens, assuming the 28mm is just that and not, say a 27mm…in which case, oh, the apparent focal length on a M8 would be…35mm.
The depth of field difference between a cropped 28mm and a true 35mm is perceptible but not tragic, probably compensated by opening by 1/2 stop…I adapted very easily to this…
B.


by [former member] | 02 Jan 2008 14:01
| Brussels, Belgium | |
Report spam→
Bruno, I have no problem with any of this and only wanted to point out that what changes when a 28mm lens is switched from a 35mm film camera to a Leica M8 is the angle of view, not the focal length. Photography has always been a matter of compromise; it is not new to digital photography.
Also, Bruno, I have been meaning to say how much I appreciated your article in the Digital Journalist. It made me realize that the time was right to get the M8 which I have been using happily and with no regrets since October.
I do wonder, though, about the Tri-Elmar 21-18-16. Did you use it with the uv/ir filter? If so, did you have any problem with flair as there is no lens hood that I know of for this very large filter.
B.


I am still wrestling with what Leica to buy – the cheap option the M6
TTL
, an M7 due to it's metering or just go for an M8!?
HELP
!!!!!
Bruno,
Thanks so much for the tips. I have decided to buy one as well. Should be here soon. Do you make any changes to the color settings for black and white or just use PS.
Thanks again,
M


Yeah that was why I originally thought M8, Ad Nauseam
Ad nauseam is a Latin term used to describe something that has been continuing "to the point of nausea." For example "This topic has been discussed ad nauseam"; it has been discussed extensively and everyone is tired of it.


Bit the bullet guys. I bought the M8 last night together with a tri-Emlar. I love it. What would be a good portrait lens? Many thanks.
Barry,
The tri-elmar and the M8 make an awesome combination, the flare doesn't seem to be too much of a problem, however, I would recommend to put a little bit of black tape on the 'finder viewing hole' on the back of the hood/large filter holder as on some lighting conditions (sun in your back, mid -morning for instance), you can (sometimes) get the sun reflection on the
INSIDE
of the IR filter. But the tri-elmar is easily the sharpest ultra-wideangle I have ever used, together with the legendary Zeiss Biogon!
by [former member] | 13 Jan 2008 10:01
| Brussels, Belgium | |
Report spam→
Barry, I used the Leica M8 and the tri-elmar during a trip in Egypt. I used it with the uv/ir and I have never had the problem with flair.
If you want, you can see the story on my web-site
http://www.jmclajot.net
Galleries
-
→ Miss Belgium
Jmi'


So Bruno, can we expect the M9 this year? Mr Kaufmann and Mr. Lee were very coy with me when I spoke to them about it, any insider info?
by [former member] | 13 Jan 2008 21:01
| Vienna, Austria | |
Report spam→
I finally played with the M8 last night at a friend's house. He reviewed one for a mag and was about to send it back. Wow. So nice. So beautiful. I want one.
Wish that Leica had put a cloth shutter in it instead of a metal one. the M8 is just as if not noisier than a Canon XTi. The advantage of a Leica is always been being stealthy, but with a Canon XTi, it is about the same size, with the Canaon being only 5-6cm longer with similar size lense. Think I go for the one that is almost 1/10th the price. I think I rather go for a quieter Leica film camera for now.
See Landscape Photography with the Leica M8 by
ADRIAN
J.
HOLLISTER
http://www.rangefindermag.com/magazine/Dec07/176.pdf
The Leica M8 & The Platinum/Palladium Print By Dick Arentz
http://www.rangefindermag.com/magazine/Jan08/86.pdf
http://www.rangefindermag.com/magazine/Oct05/platinum.tml


I've had great luck (so far) with the M8 since last March 07. Shot in rain, wind, snow. Try my best to keep it out of harm's way as much as I can. Anyone have weather related issues with the M8?
See First Exposure, by Steve Anchell,
Leica M8 Digital Rangefinder: An Extension of the Eye
Rangefinder Magazine, Feb 07
http://www.rangefindermag.com/magazine/Feb07/showpage.taf?page=98


Fine article, thanks.
As a follow-up I must add that, yes, the M8 buffer is a tad slow for rapid-fire shooting. Was taking live stage shots last night and the write time to the SD card was an eternity. Or was the 2GB 133x speed card I'm using the culprit…


Interesting article, although he does get the relationship between shutter speed, focal length and mirror slap wrong. Also was there a goggled version of the 1.4/35 Lux for use on the M3? I think there was…
http://www.rangefindermag.com/magazine/Feb07/showpage.taf?page=98


"Also was there a goggled version of the 1.4/35 Lux for use on the M3? I think there was…"
Yes, there was.


Well I think I am going to be getting mine quite soon, I am going to buy a 28 mm to make it a 35 mm, does anyone know if there is a particular 28 mm that is more compatible with the M8?
For a 28mm for the M8 I would recommand the Summicron 2/28mm
ASPH
.
Wow, the post that will not die. How do you kill a photographic vampire?
First, one must digitalize a wooden stake.
Problem solved. The angry villagers have had their day. This Leica victim looks strangely like a LS M8 owner. Think so Barry? :):):)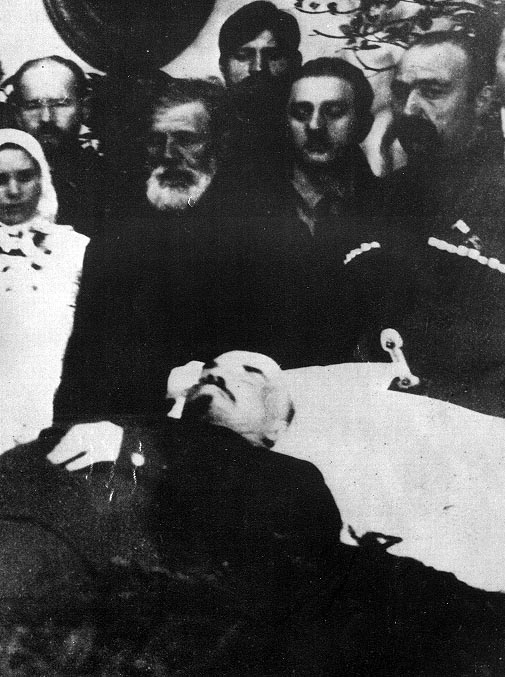 That post will die when Charlie got a M8. Will just start another :)
How to with M8 ? :)


Charlie,
you might also want to have a look at the new Elmarit 2,8/28 Asph, which is the most compact M-lens and significantly cheaper than the Summicron, but a great lens anway. I don´t know if that has been aleady posted, but I´d also like to recommend Tim Issac´s "Thumbs Up". I found it dramatically improves the handling of the M8, giving your thumb a place to rest as you don´t rewind film.
http://www.matchtechnical.com


Greg, Did he live in The Dakota?
Barry…He lived with his mother Rosemarie all his life. Very bizarre relationship right to the end. When the local Nikonian villagers caught up with him his last words were Leica…Leica…Leica. Then they shut him up for good. I think it was at The Dakota although some say the Chelsea Hotel. A little known fact in photo history.
Ahhhhh For fuck sake just buy the bloody M8, shove it your arse and give us all a break!
Gregory Sharko and Barry Milyovsky You made cry. I had tears dropping into my keyboard, that is so fucking funny.
I bought one a while back, and now I am such an amazing photographer I sicken myself, and others.
I thought to myself, why spend all that money chasing a story that might be of importance, when I could buy an m8 instead, and be a real photojournalist? All of my clients have noticed the incredible leap in quality, and have started paying for the images…my M8 microstock images now go for twice the price!
Looks like he got shot with a Canon, Barry
by [former member] | 20 Jan 2008 21:01
| Ibiza, Spain | |
Report spam→
Cobblers to the M8-I'm currently testing out this little beauty which will be released in approximately two years after test
reviews and a few final improvements.Foveon 20mp chip, full frame and a swivel lcd screen, plus all titanium construction and a built-in high quality audio recorder.
The first M10's on sale will be gold plated and complete with an inscribed mahogany case.


My mistake, Greg and Akaky. I thought it was a picture of Lenin who, as you know, lived with his wife Yoko in The Dakota.
I am sorry but I think this camera falls well short of the reviews posted here and if you are wondering whether to drop $5000 on it I would suggest you have a rethink or at least use one for a while before you do.
Having used Leica M's for nearly 20 years, (I still use 4 M6's) I count myself as a Leica advocate. I have had the opportunity to test one of these M8's and I would never take it on an assignment as a primary camera unless I was drunk.
The files are fine but nothing to write home about and certainly no better than any files I have seen from a Nikon or Canon of the same price or cheaper – but that is not really the issue as the file is good enough – unless you work at night, dusk or in low light – which is probably quite often – when it has more than an acceptable amount of noise and poor sensitivity in comparison to a $1000 dollar SLR.
The camera is slow when recording DNG files – but even that one can live with as the M series was never built for working at 5 frames a second anyway.
The pitfall is that this camera is as accurate as looking through a kaleidoscope. I cannot think of any other camera manufacturer who could get away with producing something so inaccurate at such a high price and still stay in business. What you record in no way resembles what you saw through the white line – which means that you will need to crop every image you make if you want to look like the image you thought you took. As a professional tool it is not worthy of the Leica name – or the time it took me to write this review; for snapshots of the children on holiday its lovely.
bests Gary Knight.


Gary,
I'm happy to see someone else having the same idea about that camera than I. I was thinking I was just too demanding about the camera, but no there are people outside who dislike the camera as much as I do…


Totaly agree with Gary
I was surprised by the lack of parallax compensation (some other M's are calibrated for compensating short or medium distance parallax, this one seems off track all the time even at long distance !
Then there is the shutter noise; everybody hears you shooting, no M here !
And of course there is the sensibility noise; even cheap cameras have good result while here you really cant use it in low light !
And of course, compared to an M6 (or MP) it is slightly too bulky by a couple of mm.
…and lets not forget the price, the price increase etc.


i am definately going to buy one now. any excuse to drink more and have more children is ok by me :)
Can't shee what all the fush is about. What I shee through my digital
SLR
,(hic), in no waysh ressembles what I end up
with anyway. Sheesh-I think I need a little lie down now!
>I was surprised by the lack of parallax compensation (some >other M's are calibrated for compensating short or medium >distance parallax, this one seems off track all the time even >at long distance !
I have a love hate relationship with the M8. I don't own one, but have used one a little and have friends who own them, so I've heard of seen all of the horror stories (and the good ones!).
First off the M rangefinder does compensate for parallax in X and Y.
What it doesn't compensate for (and what is screwing us) is the change in lens magnification, when you shift focus from close up to infinity. Take a look through an SLR with a 50. Change the focus from close up to infinity and watch how the field of view of the lens changes.
The problem with the M8 is that the framelines show the absolute minimum amount you are guaranteed to get in your file. Unfortunately this means the coverage at the closest focusing distance, which with the wide angle lenses is quite close. So, the error due to the change in lens magnification between what you are capturing close-up and at infinity is really very big.
As a result your capture doesn't look anything like what you intended it to be.
It's not as bad with the M6/M7/MP, because the close focus is about .7 meters. So, the error is much smaller between .7 and infinity. (But in general the 50/75/90/1135 on these cameras blows)
The error is almost negligible with the M3/M2/M4/M5/M4-P, because for the most part the frame-lines indicate the coverage at 1 meter. So, framing between 1 meter and about 30m will be acceptably accurate and if you are smart you use the outside of the thick frame-lines to compose at infinity.
Take a look at this:
http://tinyurl.com/2o8pox
It's worse with the M8.
Now, what Leica has done makes perfect sense from an engineering standpoint and it is mathematically correct. But it sucks balls for anyone who has to use the camera in real life. The change to .7 meters was bad enough, but the framing inaccuracy for the M8 is off the scale bad. I do not expect the framing accuracy of an SLR, but we've gone from having a setup that was reasonably accurate to something that is waaayyy off the mark.
I've mentioned this to several Leica reps and they simply tell me that it is mathematically correct and should just crop. But who wants to crop a 10MP file down to 8MP or less?
I grew up in Germany and am actually quite fond of the
Germans and their quirky ways, but good luck trying to convince a German engineer that he is better of building a camera that is not mathematically correct, than one that is.
So, what is the solution? Probably projected electronic frame-lines. Many moons ago Leica actually build a mechanical RF unit that solved this problem, but it was never put into production. Or Leica could offer a frame-line mask that shows the coverage at 1 meter (M4 etc).
But frankly I think the biggest problem is that I suspect that Leica may not see this as much of an issue, because the current solution makes perfect sense to their engineers.
Feli
PS: They also should have properly sealed the camera. $5500 is a lot of cash for a camera that could be turned into a paperweight if caught in a good downpour.


Guys that put me off, how have Leica got away with that?
easy,
if you charge $5,000 for anything people will think it has to be great because it costs so much and enough people will buy them to convince others that they might be alright. they won't let themselves believe its not good, "it has to be good, its a leica and i spent $5,000" and if they realize its not good they might not tell anyone as they were silly enough to spend the money on it in the first place.
if you send me $5,000 i can get you a 5D that was blessed by the pope? it will make your photos shine. if you send me an additional $1,000 i will replace the 5D sticker with a red dot.
*disclaimer: shine may be the result of excessive holy water use.


There is a Leica solution to the vexing M8 viewfinder problem. In the Leica tradition, you can fix it by throwing gobs more money at it. Such as buying the
16-18-21
with its requisite
viewfinder
. Problem solved. Now you're stuck with a nearly useless f/4 lens and your parallax error is worse, naturally, but dentist collectors don't care about stupid details like that.
I don't think the frameline accuracy is excusable on the M8, but it is pretty easy to come up with inexpensive workarounds. For example, Voigtlander viewfinders are not expensive and pretty good. Personally, I just learned how to frame by checking the
LCD
. I don't even need to check it anymore, but that might be more "work" than some people are willing to put into it. For myself, the image quality more than makes up for the learning curve, but obviously its a personal thing. I'd rather have better images than easy framing, and at this point I can't stand shooting DSLRs due to the mushy AA filters. Again, a personal opinion.
Yeah but if I am going to spend £3000 on a camera body I want to know what I frame & shoot is what I am getting – how bad is this problem, does anyone have examples?
Charlie are you bored?
I suggest everyone stop adding to this pathetic thread as it is a complete waste of time.
Barry have you managed to find that digital stake cos if you have can you please use it NOW.


Oh MimicMe has the organ grinder let you down off your perch to get a cup of coffee and write veiled sarcastic and boring things on photography forums – how you must long to own a camera!
Well, there is some logic to Leica's decision, although I would agree it might be "too logical". The idea is that it is effectively impossible to accidentally crop your image (in other words, the finder will always include the same or more than what it indicates). Whether it bothers you depends on how much you are used to the old 2M distance calibration, and how much you use the finder to frame. I use a magnifier on the finder and 15mm lens quite often, and under those circumstances the frameline issue is less than negligible. I would imagine if you are shooting 50mm+ lenses, this issue gets more and more annoying.
– how you must long to own a camera! Yeah but not a Leica M8 as I will have to ask "Is it any good" Give us a break!
I do not have any problem with the frameline accuracy: I try not to look in the viewfinder when shooting…
With 28mm it's very easy… makes artistic results…
For those who don't want to pay the price for the M8 and don't need that tool: don't worry, there is a lot of very nice cameras cheaper. Leica is not a religion and M8 is only a tool.
Do not compare M8 with reflex cameras.
Using the M8 (or the M4-P) is for me a way of communication. I wonder why some people try to put everything in small boxes: Nikon/Canon/Leica/Digital/Film/Reflex/Telemetric…
The pleasure when you catch a nice picture is the same…
Philippe VDD
a lot of M8 pictures there: http://www.summilux.net/forums/viewtopic.php?t=16463


Auto Falicio-is it any good?
can we now finaly say "yes the m8 is good" and end this thread please? :-)
Brian:Yes!
Nice idea.
"The M8 is good!"
And You?


http://www.youtube.com/watch?v=gdY24pZqAaw&feature=related
by [former member] | 24 Jan 2008 21:01
| Ibiza, Spain | |
Report spam→
Is the Leica M8 any good? I think I can safely say that the general consensus here on this thread is yes, the Leica M8 is not merely a good camera, but an excellent one, except when it isn't, and that no amount of whacking a dead Red Sox fan with an aluminum bat is going to change our minds about this. As for the Auto Falicio, the best thing you can say about this particular Italian sports car is that it puts you in the driver's seat.
by Akaky | 24 Jan 2008 22:01 (ed. Jan 25 2008)
| New York , United States | |
Report spam→
Akaky, Perhaps you and I can work up a vaudeville routine? You know, like:
Hey Barry, what was that camera I saw you with last night?
That was no camera, Akaky, that was my Leica.


Barry…Will this new show with Akaky be like the photo version of Abbott & Costello or Laural & Hardy meets Leica M8? :):):)
Greg, I am not sure as Akaky has not responded yet. But, I think we will be able to come up with something. We probably will need a manager to get the show on the road. Are you interested?
I sold my much beloved MP to finance the purchase of an M8. I'm primarily a wedding photographer, and was in love with the idea of being able to use this tool for this area of photography. After 3 months of frustration over the aforementioned frame-line/low light issues, I went back to Canon and a bad back. I
LOVED
the camera, but I'll tell you what, when it comes down to getting "The Shot", I'm infinitely more frightened of brides, mother's of brides, mother's of grooms, grandmothers of…. you get the idea, and
NOT
GETTING
THE
SHOT
. Talk about scary shit! It just wasn't accurate enough for me regarding the frame lines. In my opinion.
Here's a link to a photog who DOES use an M8 for wedding work and does pretty well: "link text": www.riccisvalladares.com/wordpress/
Anyway, I sold it and now for another MP, which I will never ever sell again.


Jonathan-you made a common mistake. Always
BUY
Leica cameras but never sell them. In other words, buying the M8 was not a mistake, it was selling the MP that was the mistake. Remember…always buy
NEVER
sell Leicas. (Disclaimer: I said "film" cameras, selling M8 is okay since it isn't a camera, but a computer.)
I donno. If I had an extra one of
these
, I just might stupidly sell it.
A common mistake, Stupid.
Yeah never sell gear unless you know that it is something you don't want. Otherwise you end up buying it again…
by [former member] | 25 Jan 2008 14:01
| Vienna, Austria | |
Report spam→
And you never know when you might want to dust off that old 0-Series Leica and start using it again.
Barry, vis-a-vis the act: I'd leica that, but I dont do that shot out of the canon thing and I dont know how we'd get started, as I dont have any contax in show biz.
you may all begin groaning now.


Bolex, cosina minute I have to alpa my wife wash the pots after dinner.
Pun wise, I can do bessa out of three
But I havent been fed yet! Dont even try to score brownie points with me without some lunch!
by Akaky | 25 Jan 2008 19:01 (ed. Jan 25 2008)
| New York , United States | |
Report spam→
Sorry Akaky-I forgot it's sony lunchtime in the
USA
. Praktica-lly time for my cocoa now.
oh, we're hitting the zenit of punditry here, boys and girls, Next thing you know we'll all be singing sing you sinars and yashica Araby while our elders complain about how their juniors are all picture edixa needing to take pictures all the time while they they have to pay the pentax and my brother complains about going balda, which wouldnt be so bad if only he'd lose some weight.
by Akaky | 25 Jan 2008 21:01 (ed. Jan 25 2008)
| New York , United States | |
Report spam→
'my only question is a simple one: why is a camera nearly $5,000???….'
I've listened to people moan about the M8 price until I went to MacWorld and the Nikon was $5K and and the new Cannon was $8k. Hell I can sell my 41 year old cherry M3 for $2k.


It's simple the $5000 Nikon D3 is actually the dog's bollox and it's smaller sibling the D300 is incredible to. If need to use a small depth of field or a very flexible iso and really wonderfull latitude the 'Nikon D3' is the only horse in town. The D300 is a hidden gem and one well getting used to. I've had no problem trading my D2x for it, although it needs an even better hand holding techniique to the D2x – especially with the 70-200vr f2.8. But I think that Nikon will be bringing out a newere version of that lens this year. I thought long and hard about the M8 but stumped fro the D3 and D300 instead and I'm a happy camper as a result…
I've heard about a camera called the Canon 5D. Is it any good? How does it compare to the Auto Falicio?
by [former member] | 26 Jan 2008 02:01 (ed. Jan 26 2008)
| Small Town, United Kingdom | |
Report spam→
As stated earlier on the thread by Jonathan, I've been using the M8 for almost a year now. While the camera has a few quirks its files are amazing.
Please feel free to post or email me any questions.
Riccis
www.riccisvalladares.com/blog


Great pics Riccis. But you would probably take brilliant photos on pretty much any camera you care to mention. Like I've said before on LS-it's the Mk1 eyeball and the space between your ears that ultimately makes for the best work.
"leica leica leica" .. "we leica photographers"
Riccis, excuse me please, these wonderful, nice and boring cliché wedding pictures, you can take with any camera. not the camera takes the picture…
by [former member] | 26 Jan 2008 08:01
| Ibiza, Spain | |
Report spam→
Whilst I agree about the camera, I'm not sure we have been looking at the same set of photographs Stefan!
The photos I looked at were as far from being boring and clichéd as it's possible to get-in fact there were some real corkers on there and so much better than my own crappy wedding photos. I guess it just proves what a subjective medium photography is-and especially wedding photography.
I did a corporate shoot yesterday, off the back of some photography I'd done previously for The Guardian. The client had raved about the images I shot then.
When I looked at the shots they meant, I was mortified to find they were photos which I considered to be the weakest in the whole set and which I nearly didn't include!!
Photojournalism approach apply to wedding photography can be interesting.
See also Alan Chin in this domain as another example.


John, yes we are looking at the same pictures, you ike them, thats fine, I dont, these are (to me) the same wedding pictures we see all over.
Daniel, Alan Chin is a good example!
also Txema Salvans has some very interesting wedding photography: http://www.txemasalvans.com
click on "fotos" pictures 31,32, 35-44, 45-48
regards S.


by [former member] | 26 Jan 2008 10:01
| Ibiza, Spain | |
Report spam→
I guess we will have to agree to disagree on that one then Stefan!
Like I said-it's subjective.
Best wishes,
JR.
Hmmm – all this M8 problem talk makes me want to buy an M7 – what problems does that have?
John, like I said, not a problem at all. there is no need to have all the same taste.
by [former member] | 26 Jan 2008 11:01
| Ibiza, Spain | |
Report spam→
"Photojournalism approach apply to wedding photography can be interesting" …….sounds like desperately seeking a job while justifying what one dislikes
The M7 has all the same stupid problems as other electronic cameras that depend on batteries. Excepting the M8 and M7, all other M Leicas are completely mechanical, so were it not for the independent light meter in the M6, M5 and CL, do not require a battery, at all. That's why half a century old M2, M3, M4 Leicas go for multiples of their original cost. In five years, the M8 will be hazardous waste, while the
MP
will not sell for less than it does today, until 35mm film is gone.
"Nikon D3 is actually the dog's bollox"
is that a good thing?


by [former member] | 26 Jan 2008 12:01
| boston, ma, United States | |
Report spam→
@Charlie,
You do have to choose between film or digital for your Leica.
If you do choose film, then better M6 TTL second hand in good conditon, imho. Mechnical shutter.
If you can stand hand metering, then leica m4-p.


@Stefan,
thanks for pointing to Txema Salvans site. An interesting complex site with stimulating photographs.


The mutt's nuts, yes that's a good thing Ted.
I got one, use it and it makes me happy. great machine.
John – Thanks for your comments. You are right, I can take the same images with another camera but what I can't do is have such a small, lightweight kit.
Stefan – There is no need to excuse yourself and you are not the only one that does not like my work (what a boring world will be if everybody liked the same things, right?)… As long as the clients that commission me like my work, I am a happy man and, so far, my clients are willing to fly me all over the world to come document their wedding, so there's still a market for my "nice and boring cliché wedding pictures"… BTW, I love your work


Quite true Riccis-that would be the attraction for me too. As you get older and the backache sets in every time you carry 2
DSLR
bodies and a stack of lenses-thats when something along the lines of that little M8 scores. That and the smaller lenses-renowned for their sharpness.
On Alan Chin wedding photography, I Heart Weddings :
http://www.iheartweddings.com/what.html


I think this might resolve everything: I have contacted Leica and they say the M8 is an excellent camera.
Ted,
"the dogs bollox" is a strange english expression and it means its really cool.


It's Irish. Like many of the best "English" expressions, it came from the Irish.
With the English committing massive "linguiside" against the Irish many many moons ago, the Irish decided to take on the English language and learn to speak it better than the English themselves. Such English became know as Hibernian English, a particularly colourful, musical and witty language all its own.
But correct me if I'm wrong.


very well could be, i have heard it in the uk but never inquired about the exact origin.
Don't know about the M8 but I love the Irish…
Top of the morning to you Guido. (My family has mostly celtic ancestry-scottish,irish and welsh !! )
The M8 is actually made by leprachauns now living in Germany.


My God, this is a weird thread…..
It's the dog's bollocks, Arnulf !!
I need to give you guys some of mine experiences with the M8. I have had it for more than a year. It's the most beutiful camera I ever had. It's my first Leica.
But the M8 has given me a lot of troubles. I am in China at the moment. And the M8 have been freezing on a daily basis. Meaning that in a midle of a shooting session the camera frezzes. It means that you can continue taking pictures but none of them is saved on the card. this way I have lost of to 10-12 pictures before I have noticed the problem. The camera shows it with showing the pictures on the sreen as a totally white picture. To start all over I had to drag the battery out and plug it in again.I received a new M8 after I had complained several times and had the the camera to repair four times for solving that problem. But I have the same problems with the new camera :-(
My good friend Klavs Bo have experienced the same problems.
It has also been freezing a couple of times whem i wanted to clean the sensor ( which very easy gets dirty, a lot easier than my canon camera's). Again I had to pull out the battery to start up the camera again.
And the camera can be a nightmare to frame with. It's okay with 28 mm, but gets a lot more difficult with 24 mm. So if you want accurate framing this is not the camera for you.
I still like the camera. And it makes some nice files. It cant do anything more Canon. But I like that it's small, looks like old amateaur camera. But this can't compensate for all the problems the camera has. Sorry to say! Especially not to that price.
Rgs
Carsten Snejbjerg


Time to add up the selling points.
1. All lenses need to be marked to work properly on the M8.
2. All lenses need filters to work properly on the M8.
3. The M8 results are below industry standard at high ISO settings.
4. The M8 viewfinder framing is below Leica's previous standards.
5. The M8 is not weather proofed.
6. Costs the same as much more able cameras.

Which reasons to sell it am I stupidly missing?


You forgot that you cant use it to spread peanut butter on a slice of bread, Stoop
Don't be stupid, of course you can.
Won't the viewfinder make an unacceptable gouge in the creamy peanut butter? I dont even want to think of the disaster that awaits anyone who tries this with crunchy peanut butter
Bet it can spread crunchy peanut butter better than any other stupid camera on the market.
It spreads both crunchy and smooth very well, especially if the 21-18-16 lens is attached to use as a handle.
Such rubbish being spoken about the Scots…and in the wake of Robbie Burns birthday on Friday. For shame!
/S/ Neal Andrews Jackson


by [former member] | 28 Jan 2008 02:01 (ed. Jan 28 2008)
| Washington, DC, United States | |
Report spam→
I like the scots too, don't really know about the welsh though… ;-)
And with the Irish economy the way it is, they are the only ones able to afford a Leica M8. Sometimes I wish I lived there again.
trust me Paul you don't.
violent, overpriced, fuck all quality and a really twisted set of values. The Irish psyche is in freefall now that it's been freed of Catholic guilt and given ideas above its station. Also, it still rains incessantly so an M8 really wouldn't be a good choice there…


Boy oh boy, Con get the stick out and give it a good lash!!!
Wow, the return of the undead thread…cue the eerie music, boys and girls!
haha yeah got surprised that this is on top again! HA! http://www.popphoto.com/popularphotographyfeatures/5316/the-future-of-leica.html
Just thought I'd mention that I spotted Joel Meyerowitz outside the restaurant I had brunch at on monday in Park Slope, Brooklyn and I was intrigued to see that an M8 was hanging from his shoulder. Here's a guy who has the resources to continue shooting on film Leicas, but he has chosen the M8.
Davin, what does this mean? ;)
by [former member] | 29 May 2008 05:05
| Ibiza, Spain | |
Report spam→
Maybe Meyerowitz is shooting assignments with his M8. In that case he probably would have to shoot digital…
has anyone got a wooden stake or any silver bullets?
Well, there has been criticism about the M8 with its noise over
ASA
640 and the inaccuracy of its frame lines. If I had the money for film and processing and someone in my studio who was doing all the scanning, I would probably still be shooting film is all I was saying. . .
Who said the M8 was a passing thing ? Even the Thread is becoming a vintage fixture !
Hum the confort of late evenings with some hot tea an someone writing on "leica M8 is it any good ?"
Joel Meyerowitz; John Vink, who else to your knowledge uses an M8?
Christian,
I do use the M8 myself and I really don't like it (but your question was probably about famous photographer using the m8). Harvey does use it too.
Here is a sample of what I would call a good frame (not speaking about framing but color rendering, etc), but I really hate that frame inaccuracy, noise over 640. My mind goes between getting the D3 or the future 5D replacement.
Having established that the M8 will spread peanut butter (both creamy and crunchy) like the bees' knees, the cat's whiskers, and the dog's bollocks, does anyone know how effective it would be in spreading marmalade as opposed to spreading strawberry jam, or is this one of those things the Leica folks will fix in the M9? Enquiring minds want to know.
I heard Puff Daddy was rockin' one in Cannes last week.
And he wasn't even sponsored to carry one around. Talk about Bling.
Rene Burri and Camilo Guevara
© Westlicht


Yeah, that's all very well and swell, but the stupid question remains: is it any good?
forget the scarf, unbutton your shirt and you will see Leica world in a whole new light
Do I have to keep the stupid hat on?
Fabian,
Come back to Nikon, all is forgiven! The D3 is, to coin a phrase "the bees' knees, the cat's whiskers, and the dog's bollocks," though it sucks at spreading jam. No problem with D3 noise at ISOs up to numbers equivalent to the Euro price of a new BMW!


by [former member] | 29 May 2008 22:05
| Washington, DC, United States | |
Report spam→
….and I do use the M8,
and color rendition is catastrophic and noise (
ASA
) and noise (sound) and framing
Fabien, the problem of colors doesn't come in a "parc Public" in Paris under the shade of trees (jardin du luxembourg?) but rather in more difficult situations where M's are supposed to be used…
Celeb photogs using M8's anyone ?


Neal, thanks for the tip.
Christian, I can't agree more with you on that, the m8 does take good color outside, at 160, with the right light and the right wind… Sic. And remember it was worth before they released their last firmware…


i am just a gearhead and my story's seldom told
i have squandered half my trustfund
on a pocket full of summilux with matching scarf.
all lies in jest, still a leica sees what it wants to see
so just discard the rest, la la la la la …
(apologies to paul simon whom we all know uses something called a 'ny-kon')


This thread just
KEEPS
sucking me in… I'm addicted… I can't let it go… sometimes I am rewarded. La La La La La, indeed, Mr. Southerland.
Greg.


I dont know why Summilux always sounds like cheap dishwashing liquid to me.
and Neal, congratulations on the
VII
board thing…will they spring for a new scarf for you?
it seems an odd mix to use a digital camera then put prints in a paper book and paint on them, no comment on the bare chested cigar smoking or equally bizarre hat/scarf in doors where its probably not cold (see bare chested cigar).
sascha,
take another look at the photograph in the book. camilo's surname is a big clue.definately not taken with an m8 mate.


Michael is so right on all he said, so right than I'm selling my m8 with box etc and I provide a bill so
VAT
appears. If you're based in Paris you can even drop by for seeing the body.
http://www.lightstalkers.org/leica-m8-review
this thread is never going to die, is it?
by Akaky | 12 Jun 2008 13:06 (ed. Jun 12 2008)
| New York , United States | |
Report spam→
No, it seems this thread won't die…
:-)
Since this post was written and commented at length, Leica came up with an improved version, the M8.2, which successfully addresses the issues of the viewfinder and the back-screen. It also comes with a much quieter and smoother shutter, which is a joy to use and allow for true "Leica-style" low-speed operation, thus improving considerably the effectiveness of the camera in low light conditions. Also included is a new battery charger, small, light, and very practical as it also works connected to a car lighter socket.
For those interested, you can check out the pictures I shot with the M8.2 during my last trip in the US, including election night in Chicago on my Photoshelter archive:
http://pa.photoshelter.com/c/bruno/gallery-list
As you will see there, the night images (no flash) look every bit as good or better as any shot with competing cameras…
B.


by [former member] | 05 Dec 2008 14:12
| Brussels, Belgium | |
Report spam→
Bruno, you know the rest of us hate you now, dont you? We thought that this thread was finally gone, had finally gone the way of all flesh and joined the choir invisible, finally kissed the kids and shuffled off this mortal coil on its long journey to that undiscovered country from whose bourn no traveler returns, that this was, finally, an ex-thread, until you, yes you, Bruno, chose to disturb its rest and set this thread loose once again upon an unsuspecting world. Belgium is not that big, Bruno; we will find you and you will be made to pay for this. Believe me when I tell you this, you will pay for this heinous abomination, if that isnt actually redundant; arent all abominations inherently heinous?
by Akaky | 05 Dec 2008 14:12 (ed. Dec 5 2008)
| New York , United States | |
Report spam→
still use a m6 m4 and wait for it a g5… j.
s2 any good?
m8, old news… stupid m9 should be a reality in the next year or two if leica isn't out of business and its going to be hell if it doesn't do super hd video.


Akaky,
it feels good to be hated sometimes!
;-)
Bruno


by [former member] | 05 Dec 2008 16:12
| Brussels, Belgium | |
Report spam→
" Bruno; we will find you and you will be made to pay for this. Believe me when I tell you this, you will pay for this heinous abomination"
Don't worry.
Bruno is most certainly paying. Isn't the M8.2 about 25% more expensive that the M8?


by [former member] | 05 Dec 2008 23:12
| Montreal, Canada | |
Report spam→
Ok, so now that it is good, I'm willing to accept one as a gift.
Anyone ?
(btw: great series, Bruno).


Well, I set an M8 on fire and it was
RUBBISH
.
After I'd stamped out the flames with a hammer the damn thing wouldn't even turn on.
I even tried punching another photographer in the face and the thing STILL wouldn't work.


by [former member] | 06 Dec 2008 05:12
| Singapore, Singapore | |
Report spam→
I had a chance to plink around with an M8.2 about 2 weeks ago. Here are some observations.
The new frame lines are a huge improvement over those in the original M8. The difference is like day and night. I estimate that they are now about as accurate as what we had in the pre-M6 bodies (which is a very good thing).
This is a very big deal, because this may have been the single biggest complaint about the camera and there was no real workaround to this. I know two people who sold their M8, because even by range finder standard the framing accuracy was terrible, but the new markings should put that issue to rest.
The new shutter is much quieter and as important, the sound it makes is less piercing. The original shutter made a hard >TOCK!< like a percussion instrument and although it really wasn't that loud in terms of decibels, it traveled. The new shutter makes a more muffled >swoosh<, that gets lost in the white noise. It sounds a lot more like a traditional M shutter.
The sapphire glass cover is a nice touch, but isn't going to really affect the operation of the camera.
The new Snap shot mode automates as much as you can on a Leica M. Think of it as Program' mode.
The red dot is now black, as is the hot shoe.
Other than that not much has changed.
It's still 10MP, still x1.33, still nosier, but sharper than the competition and you still need the IR filters for color. It's still not weather sealed and it's still as temperamental as a Bavarian girlfriend, even though it is made in the more mellow Hessen. It's black paint now, so over time it will brass nicely. Combined with your favorite scarf, you'll look even more like the dashing, if unemployed, PJ of yore in your head shot.
The list of improvements is short, but the frame line and shutter upgrade turns it in to a whole different camera. It suddenly feels and works more like a traditional M and I could probably learn to live with it's other quirks, until the arrival of the M9, which will be perfect and also cure cancer.
Do I want one? Sure would.
But there is only one problem.
At $6000-6500 dollars for the body alone Leica has priced this baby out of the reach of almost everyone, but dentists and celebrities. If you ask me this is completely insane. I asked both of my 'dealers' about this and the response was a rolling of the eyes followed by a short incoherent ramble, followed by a nod to the new Nikon section in the store, before they wandered off to dust off the screwmount section.
Yes, I know the M8.2 is handcrafted by dwarfs in caves under Solms and all that HCB pixie dust is really expensive, but in light of the world wide economic situation and competition (D700 etc) WTF are they thinking over there? It's a nice camera, but unless money is no object, it's not a nice enough camera for the price they are asking.


"It's a nice camera, but unless money is no object, it's not a nice enough camera for the price they are asking."
I agree 100%.
I use m6 all the time as a major camera and I hate my damn big d200 (use occasionaly) because it is not m8.2, but 4495 euro(17 500 pln) for digital m? I am not f…ing dentist.
I will buy 5D or d700, a lot of films to my m6 and a lot of vodka…if I will have 4495 euro.


Yes, but is the M8 any good, he asked, and then ran away quickly…
I've just returned from 2 months in India, where travelling in the heat with my D700 and three massive 2.8 zooms made me very nostalgic for the portability of the M system, believe me…
"where travelling in the heat with my D700 and three massive 2.8 zooms made me very nostalgic "…………. funny how some people prefer mulegraphy to photography
by Imants | 08 Apr 2009 13:04 (ed. Apr 11 2009)
| "The Boneyard 017º", Australia | |
Report spam→
Recently shot a magazine design feature here in Detroit with my M8. The size (w/35mm) made it almost nonexistent and easy to get in and around subjects with. Digital was the only option as I turned selects around same day to UK via
FTP
(digital grey card a must). Framelines, yes, are off. Sent for upgrade (along with new less clunky shutter). Hope it isn't at the shop longer that 5 weeks. Dusted off the M6 in the meantime…oh how I hate to scan nowadays…
Michael, I am not exactly sure what you said but I agree completely.
Maybe you should swallow a handfull of coloured mai8te benders and you may understand …………if not I doubt if you will care. The ones with the red dot are the best
by Imants | 11 Apr 2009 02:04 (ed. Apr 11 2009)
| "The Boneyard 017º", Australia | |
Report spam→
I do have little red dots on some of my lenses. What are they for? If I press them nothing happens.
They are there to make you feel fuckin bloody fantastic and take better photographs that only liecaphiles can see as being nirvana
As they say in Latvia, "Viss notiek likumsakarīgī."
Latvia? here, M8 in Latvia:
even if this thread is alive again, M8 has still crap frame lines and produces crap over 320ASA …


by [former member] | 11 Apr 2009 17:04
| Ibiza, Spain | |
Report spam→
Vai nu nakotne bus lidziga tagadnei?
Stefan, do you have her phone number?
Imants, I only know computer Latvian. Would you translate please?
just thought I would mention that bhphoto's student discount has brand new m8's going for 3k.
I sold my d3 for this and a lens and couldn't be happier. I love this little black box.
Congrats! Got a great deal.
leica m9 – is it any good?
I just got back from my dealer and that camera pushing bastard let me fondle an M9. It was pandemonium down there. Imagine a bunch of grown men squeaking with delight, like a bunch of bobby sockers at a Beatles concert.
Basically it's a digital M4.
DOF, framelines etc are as you would expect them to be. Judging by a few test shots the framelines are as accurate as the pre-M6 bodies, which is a very, very good thing (they are set to 1 meter, not 70cm like the M6 and newer). Basically you get what you expect, when you chimp. The M8 guys said it feels faster than their cameras. The shutter is MUCH quieter. It's a 'kiss' again, not the 'TOCK!' we got with the M8.
Then you turn over the little tag and read the price…, gulp.


hahaha! Looks like somebody has re-awakened this monster: my favorite thread!!!
Well, I will chime in in a few days with my experience with the camera…I have had it for 3> months as a tester.
by [former member] | 09 Sep 2009 19:09
| Perpignan, France | |
Report spam→
Bruno;-))
I would be very interested to hear about your experiences with the sensor, how does it behave above 320iso? The M8 is useless above 320…
Best, Edward
lets hope for the M9 buyers that the camera produces better files then this
CRAPPY
M8 files…
by [former member] | 09 Sep 2009 20:09
| Ibiza, Spain | |
Report spam→
Stefan, you simply need to take your M8 off of 'arty montage' in the menu settings.
The M8 seems like a decent camera.